How The Broad Institute's Largest Benefactor Helped Drive Psychiatric Research
10:12
Play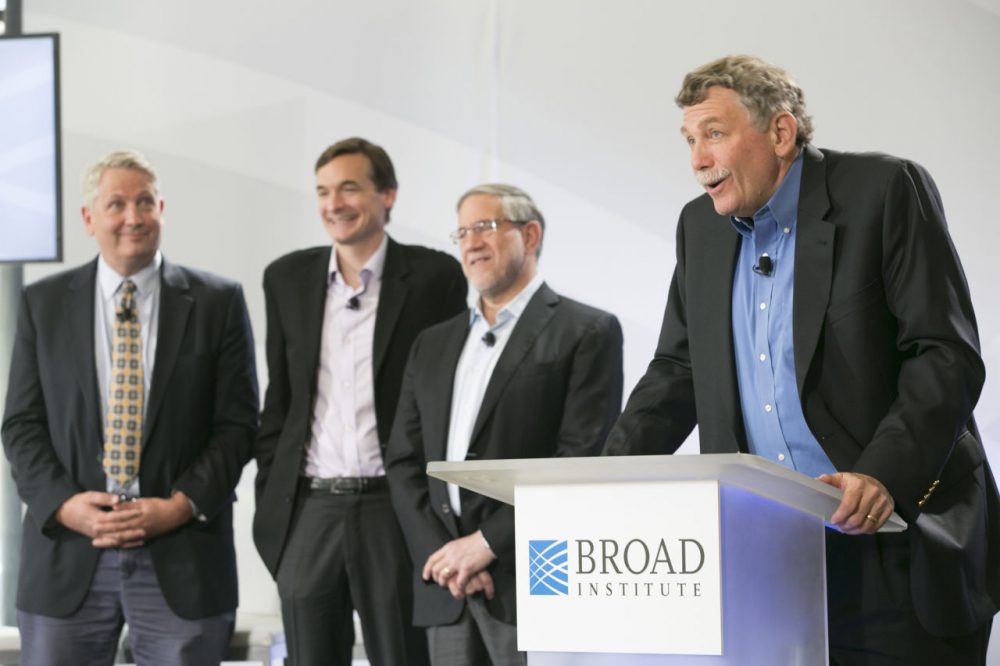 This article is more than 5 years old.
The Broad Institute's largest benefactor passed away Sunday in New Canaan, Conn. Ted Stanley was 85 years old.
Over his lifetime, Stanley donated $825 million toward psychiatric research to the Cambridge bio-medical research center. He was driven by his son, Jonathan's, bipolar disorder diagnosis, for which he was treated with lithium.
"There was something out there that our son could take and it made the problem go away," Stanley told WBUR's Curt Nickisch in 2014. "I'd like to see that happen for a lot of other people."
Stanley made his wealth by heading the collectibles company, MBI. His $650 million donation to Broad in 2014 was one of the largest private gifts ever for scientific research.
Guest
Dr. Steven Hyman, director of the Stanley Center for Psychiatric Research at the Broad Institute of MIT and Harvard, which tweets @broadinstitute.
More
The New York Times: Spark For A Stagnant Search
"One day in 1988, a college dropout named Jonathan Stanley was visiting New York City when he became convinced that government agents were closing in on him."
The Boston Globe: Ted Stanley, 85; Gave $825 Million To Broad Institute
"Ted Stanley made a fortune heading MBI, a Connecticut company that markets and sells collectibles. His son's medical fortunes helped inspire Mr. Stanley in 2014 to make the largest gift for psychiatric research."
CommonHealth: Ted Stanley, Who Donated Hundreds Of Millions For Mental Illness Research, Dies
"Ted Stanley, a billionaire businessman and philanthropist who donated more than $825 million to support research on mental illness, has died at his home in Connecticut. He was 85."
This segment aired on January 5, 2016.