Bill Littlefield On Sports: The Bruins Continue To Struggle
06:38
Play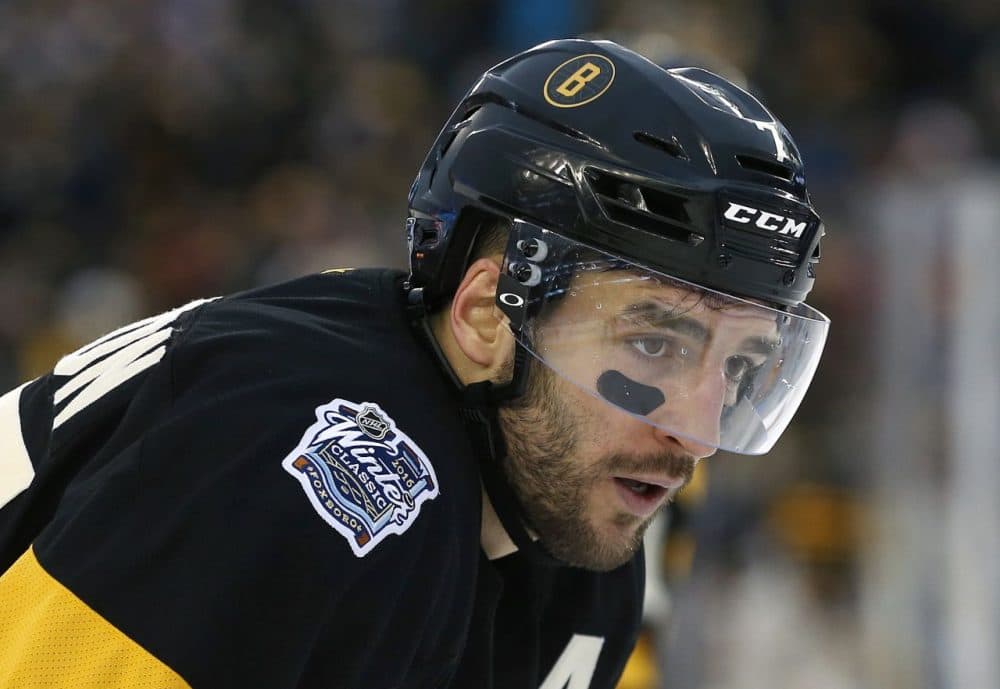 This article is more than 5 years old.
Last week, the seats at Gillette Stadium were packed with black and gold. Tens of thousands of Bruins fans turned out on New Year's Day to see their team take on the Montreal Canadiens in the NHL Winter Classic. Unfortunately for them, the Canadiens out-skated them to a lopsided 5-1 victory.
Guest
Bill Littlefield, host of NPR's Only A Game, which tweets @OnlyAGameNPR.
More
The Boston Globe: Bruins Were The Winter Classic's Only Blemish
"The Bruins should not expect another invitation soon. They turned Friday's event into a dud. It's never good when the best moments happen before the game. 'I was trying to do that in warm-ups and kind of appreciate, soak everything in, and realize how special it was to be on the ice and be there,' Patrice Bergeron said. 'After that, I was trying to get focused and get back to being ready. It's tough to enjoy when you're playing catch-up hockey all game.'"
The Boston Globe: Scouting The Patriots' Potential Playoff Opponents
"The Patriots will watch and wait this wild card weekend to find out which team they will host in the divisional round of the playoffs."
The Washington Post: Heated Debates, A Logjam Of Candidates — For The Baseball Hall Of Fame
"The Baseball Hall of Fame will unveil its newest class Wednesday evening, an annual announcement that for eight decades was cause for rote ceremony and celebration. But over the past 10 years, the selection process has become more contentious, thanks largely to the inclusion on the ballot of some of the game's greatest stars who are linked to performance-enhancing drugs, and this year's voting may be the most talked-about yet. The reason is not just the logjam of candidates created by the ongoing debate over whether to include steroid-tainted players, but also the Hall's decision to cull some 150 voters who were no longer actively covering the game, and therefore deemed unfit to judge current contenders. The confluence of those factors has created an unpredictable dynamic and is further driving discussion around an already widely debated topic."
This segment aired on January 6, 2016.