What's In Governor Baker's New Digital Health Initiative?
06:54
Play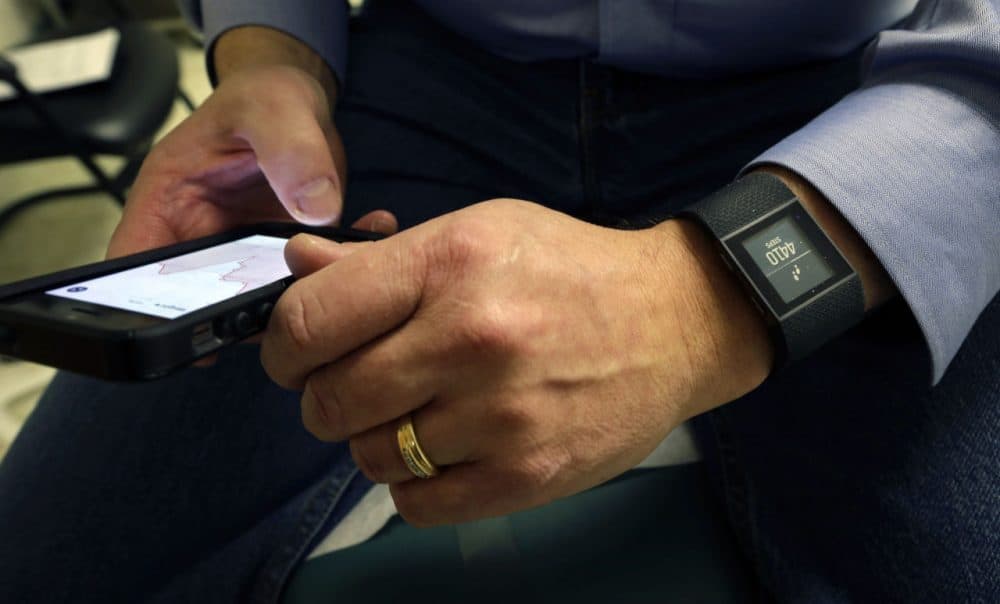 This article is more than 5 years old.
"Digital health": It's the catch-all term for everything from electronic health care records, to online medical payment systems, to the fitness apps for smartphones. It's also an industry projected to be worth $30 billion over the next decade.
This morning, Governor Baker announced the launch of a new public-private partnership that looks to make Massachusetts a center for digital healthcare. It's a role he said the commonwealth is uniquely suited to play.
Guest
Curt Nickisch, WBUR's business and technology reporter. He tweets @CurtNickisch.
More
WBUR CommonHealth: Mass. Launches Digital Health Partnership
"If you own a smartphone and use it to track your steps, count calories, check your blood pressure or monitor your health savings account, you're helping to build the digital health sector. A recent Goldman Sachs report says the sector will grow to $32 billion within a decade. A new public-private partnership aims to make Massachusetts more competitive in that industry."
This segment aired on January 7, 2016.