Maine's Governor Apologizes For Comments On Drug Traffickers
10:17
Play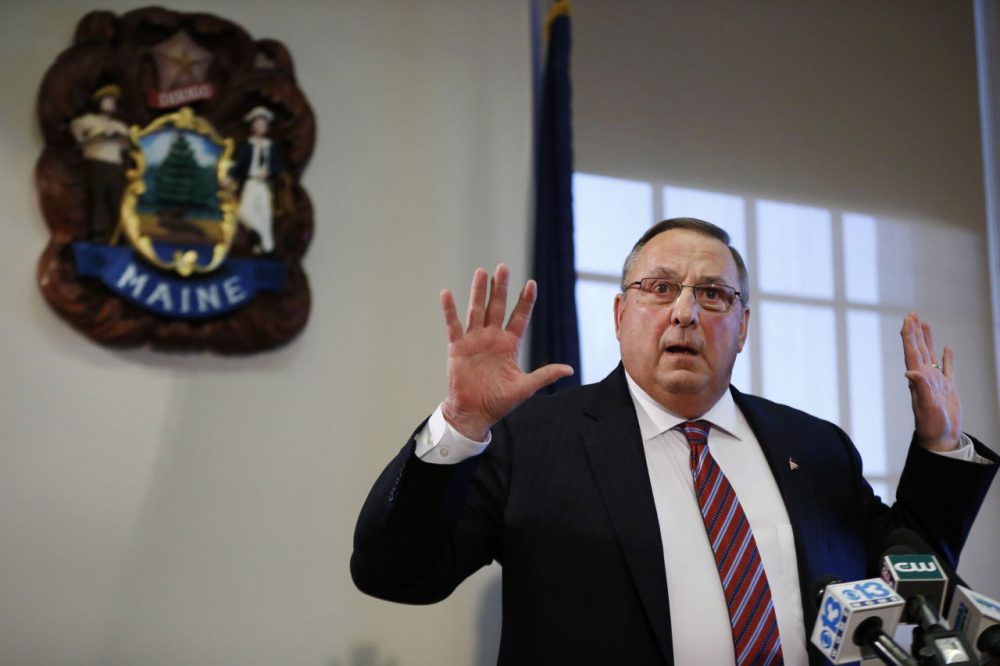 This article is more than 5 years old.
We check in on a controversy that's brewing around Maine Governor Paul LePage. At a town hall meeting on Wednesday night, LePage explained his plan to target drug traffickers.
"These aren't people who take drugs. These are guys that are names D-Money, Smoothie, Shifty, these type of guys that come from Connecticut or New York," he said. "They come up here and they sell their heroin and they go back home. Incidentally half the time they impregnate a young white girl before they leave."
Today he held a press conference to explain his comments.
Guest
Mal Leary, Managing Editor of the Maine Capitol Connection for Maine Public Broadcasting. He tweets @MalLeary.
More
The Portland Press Herald: LePage: Comments about drug dealers impregnating white women 'one slip'
"Gov. Paul LePage said Friday he made 'one slip' when he said that drug dealers were coming to Maine to impregnate 'white girls,' but not before criticizing the media for implying that the comment was racist."
MPBN News: LePage: 'Young, White Girl' Remark Was 'Slip Of The Tongue'
"The governor's remarks have been widely condemned by Democrats, including presidential candidate Hillary Clinton's campaign; Maine Senate President Michael Thibodeau, a Republican who said they were 'inappropriate;' and by the president of the Bangor chapter of the NAACP."
This segment aired on January 8, 2016.