Revisiting Rock Icon David Bowie's Berklee Commencement Address
Play
This article is more than 7 years old.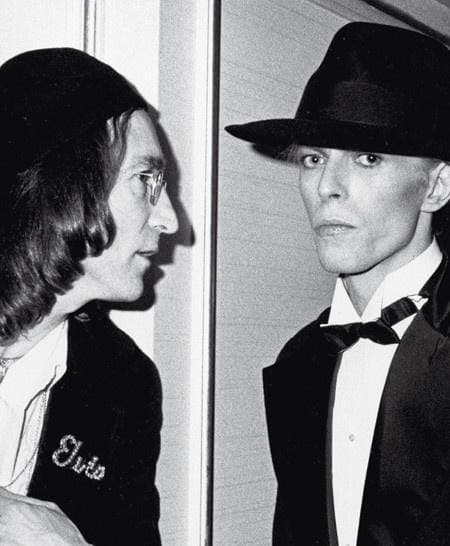 Music fans around the world today are mourning the death of David Bowie.
The singer, songwriter, producer, painter and actor was described in a New York Times obituary as having "the voice of a rock belter but the sensibility of a cabaret singer."
David Bowie died Sunday. Just two days earlier, he'd turned 69 years old and released his 26th album, "Blackstar."
Back in 1999, though, Bowie gave the commencement address at the Berklee College of Music.
More
The New York Times: David Bowie Dies At 69; He Transcended Music, Art And Fashion
"David Bowie, the infinitely changeable, fiercely forward-looking songwriter who taught generations of musicians about the power of drama, images and personas, died on Sunday, two days after his 69th birthday."
The New Yorker: The Beautiful Meaninglessness Of David Bowie
"David Bowie's 'Blackstar,' recently released, is his second album since he resurfaced from what seemed like semi-retirement. As it turned out, it was a period of rejuvenation. 'The Next Day,' released at the beginning of 2013, was a muscular rock record filled with snarling anthems and reflective ballads, and it acknowledged its connection to (or hostility toward) the past with its cover art, which featured an obscured image of the cover art of Bowie's 1977 album 'Heroes.'"
This segment aired on January 11, 2016.