What Does The Vice President's 'Moonshot' To Cure Cancer Mean?
11:46
Play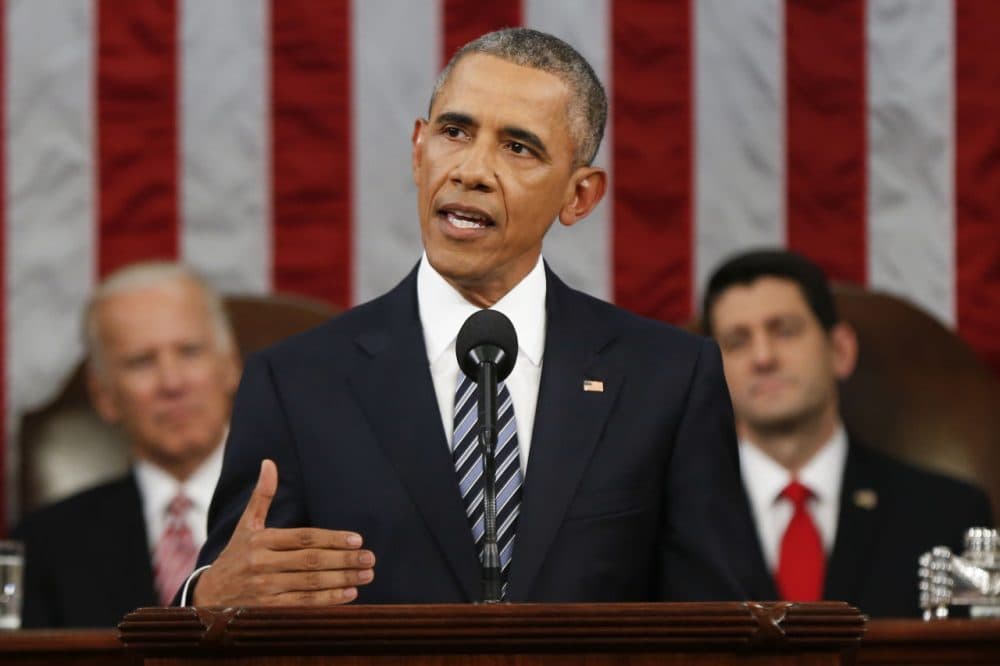 This article is more than 5 years old.
One piece of President Obama's final State of the Union address could have a big impact on Boston.
The president addressed an issue that is deeply personal to many Americans, including Vice President Joe Biden: cancer. Biden's son, Beau, died of brain cancer last year. And, before Congress, President Obama put the VP in charge of a new "moonshot" initiative to cure cancer.
Guests
Dr. Nikhil Wagle, oncologist at the Dana-Farber Cancer Institute. He tweets @Nikhilwagle.
Dr. Michael Yaffe, attending surgeon at the Beth Israel Deaconess Medical Center and professor at the Koch Institute for Integrative Cancer Research at MIT.
More
Medium: Inspiring A New Generation To Defy The Bounds Of Innovation: A Moonshot To Cure Cancer.
"From my own personal experience, I've learned that research and therapies are on the cusp of incredible breakthroughs. Just in the past four years, we've seen amazing advancements. And this is an inflection point. Over the course of the past few months, I've met with nearly 200 of the world's top cancer physicians, researchers, and philanthropists. And the goal of this initiative -- this 'Moonshot' -- is to seize this moment. To accelerate our efforts to progress towards a cure, and to unleash new discoveries and breakthroughs for other deadly diseases."
The Washington Post: Cancer 'Moonshot' Will Actually Be A Collection Of Smaller Initiatives
"President Obama called Tuesday for a stepped-up war on cancer, but with hundreds, even thousands, of types of cancer and an ever-increasing number of specialized therapies for them, experts say there is no true 'moonshot' approach to tackling the nation's second-leading cause of death. The intensified research effort, which Obama said would be led by Vice President Biden, may instead be more like a swarm of fighter jets scrambling to take on numerous adversaries in an ever-changing battle."
This segment aired on January 13, 2016.