Is It Possible To Get Big Money Out Of Politics?
21:00
Play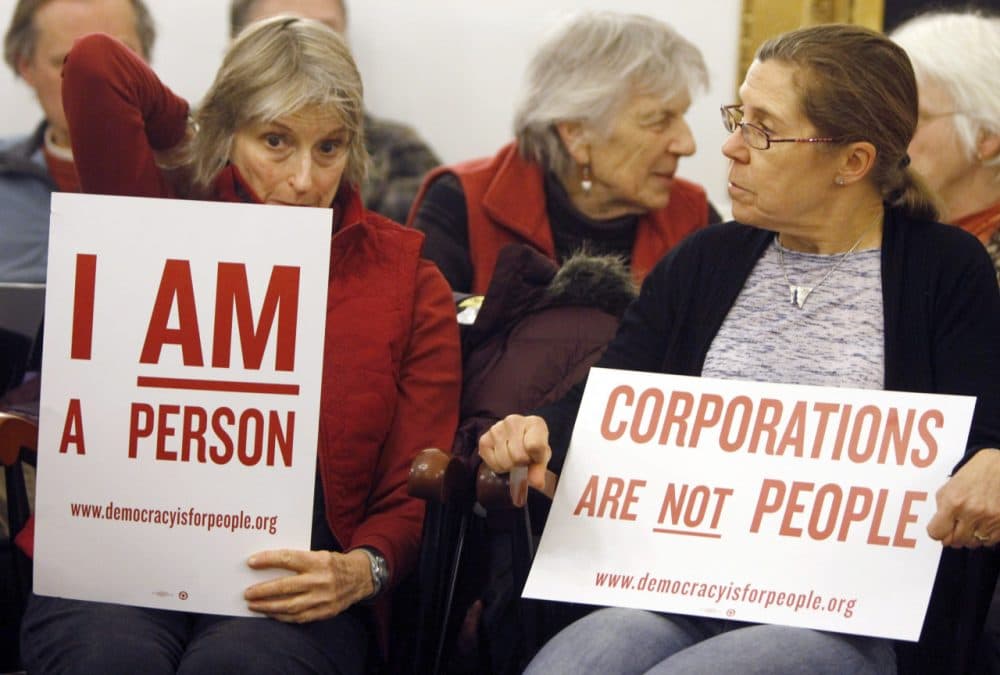 This article is more than 5 years old.
Six years ago this month, the Supreme Court ruled on Citizens United v. FEC, which, according to critics, uncorked a flood of campaign cash.
"Six years ago, the United State Supreme Court turned loose a flood of hidden money that is about to drown our democracy," said Massachusetts Sen. Elizabeth Warren just last week, speaking on the floor of the U.S. Senate. "We can blame the Supreme Court. Heck, we should blame the Supreme Court, but that is not an excuse for doing nothing."
Sen. Warren then went on to argue for more disclosure of political funding sources, and even proposed passing a constitutional amendment. According to Richard Hasen, the left and the right are united on this issue, at least in terms of avoiding action.
Richard Hasen will be speaking at Harvard Law School Feb. 19.
Guest
Richard Hasen, professor of law and political science at the University of California, Irvine. His new book is "Plutocrats United: Campaign Money, the Supreme Court, and the Distortion of American Elections." He tweets @rickhasen.
More
The New York Times: Radically Revise Campaign Laws To Give People, Not Billionaires, A Voice
"To deal with potential political crises, we need a more democratic way to fund our elections. Imagine if we gave every voter in each election $100 in publicly financed vouchers to donate to candidates, political parties and interest groups. Then elections would depend less on the whims of billionaire white knights or on those who now donate to campaigns and who tend to have more extreme views than the average voter."
This segment aired on January 27, 2016.