Boston Area Researchers Pinpoint Key Schizophrenia Gene — And What Goes Awry In The Brain
Play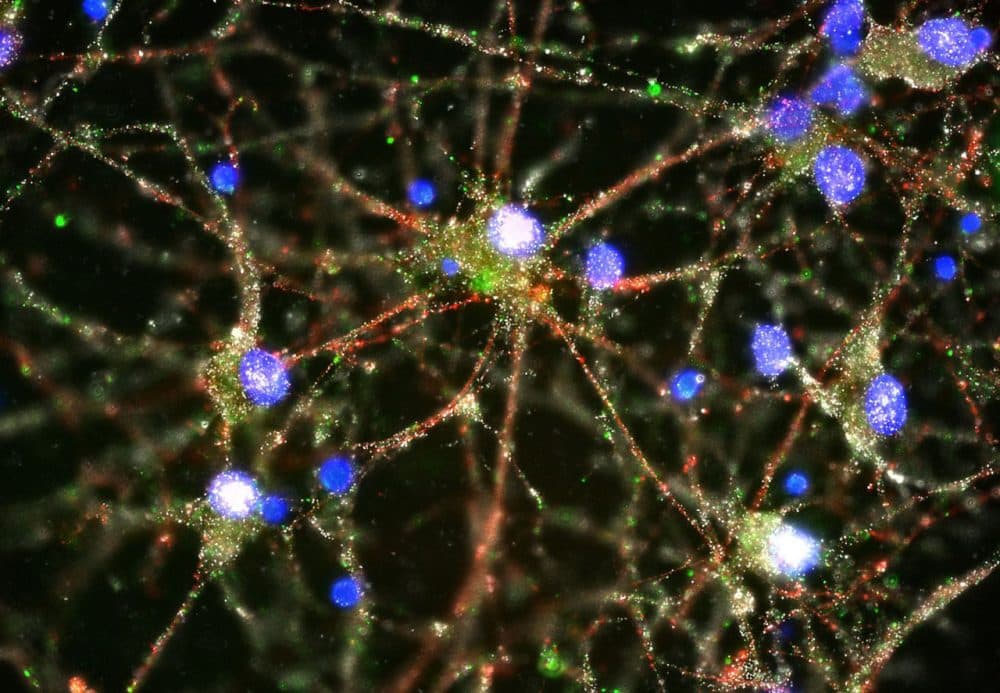 This article is more than 7 years old.
Of the many difficult questions about schizophrenia, two may be the most perplexing: what causes it and why is the mental illness so often first expressed in adolescents and young people?
Wednesday, Cambridge and Boston scientists announced that they've made significant steps towards answering both those questions.
Guest
Carey Goldberg, co-host of WBUR's CommonHealth blog, which tweets @commonhealth.
More
CommonHealth: Landmark Gene Discovery Cracks Open 'Black Box' Of Schizophrenia
"Researchers based at the Broad Institute in Cambridge and Harvard Medical School have pinpointed the gene that is the biggest risk factor for schizophrenia discovered so far, and figured out how it does its damage: It makes the brain prune away too many of the connections between neurons."
Nature: Schizophrenia Risk From Complex Variation Of Complement Component 4
"Schizophrenia is a heritable brain illness with unknown pathogenic mechanisms. Schizophrenia's strongest genetic association at a population level involves variation in the major histocompatibility complex (MHC) locus, but the genes and molecular mechanisms accounting for this have been challenging to identify. Here we show that this association arises in part from many structurally diverse alleles of the complement component 4 (C4) genes."
This segment aired on January 27, 2016.