What's Actually In A Background Check For Lyft, Uber And The Sharing Economy?
10:59
Play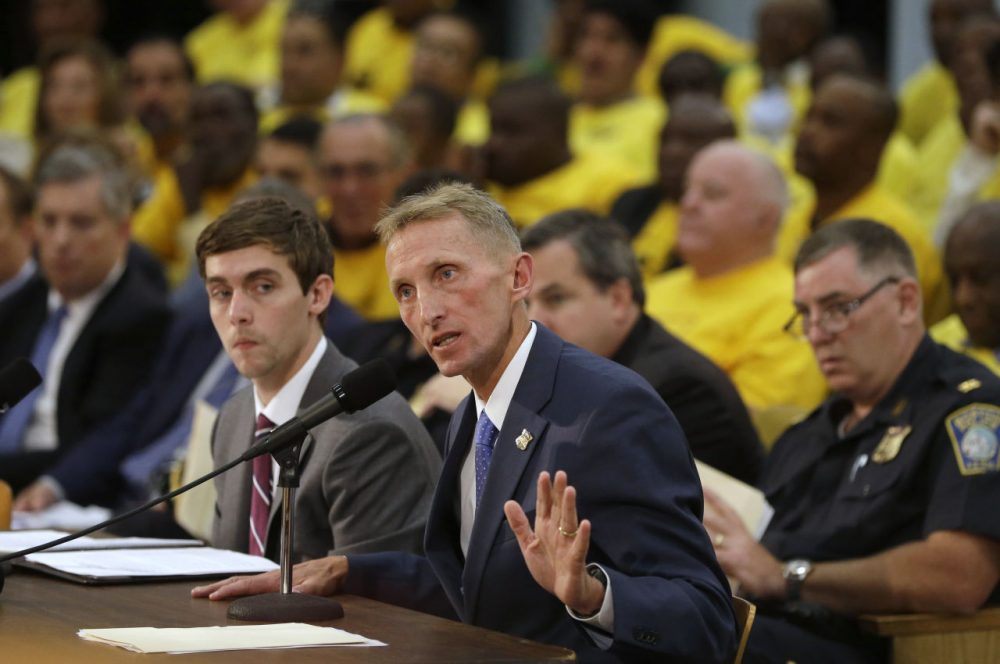 This article is more than 5 years old.
A 19-year-old Emerson College student was recently caught renting out his dorm room on Airbnb. The act of a plucky entrepreneur, maybe, but certainly in violation of Emerson's rules, which state that students cannot rent out their dorms "to protect residents and the community from exposure to safety and security risks."
Those risks are front-and-center in the new "sharing economy." Concerns over who's offering to look after children and the elderly on Care to questions about how drivers are vetted for ride-hailing services like Uber and Lyft.
In fact, Massachusetts lawmakers are expected to take up legislation this month that considers whether the state should force ride-hailing services to perform state criminal background checks, or fingerprint-based checks, or both.
But that made us wonder: we hear that phrase, "background check," so often, what exactly does it mean? What records are checked? What can be missed?
Guest
William Connors, Jr., president of the Licensed Private Detectives Association of Massachusetts and CEO of Risk Management Advisors, a security consulting and investigative firm.
More
WBUR: Bills To Regulate Uber And Lyft Head To State House, Here's What You Need To Know
"One of the bills being considered was filed by the Republican Gov. Charlie Baker and has Uber's support. Another bill was written by Rep. Michael Moran and Sen. Linda Dorcena Forry, two Democrats, and has the support of the taxi industry."
The Boston Globe: Mass. Police Chiefs Urge Fingerprinting For Uber Drivers
"There is no dispute that biometrics, like fingerprints, serve as the best way to identify any individual," the chiefs said.
Boston Globe: NAACP, Uber Chide Fingerprint Proposal
"The NAACP and ACLU of Massachusetts say the proposal could bar minorities who have arrest records but no convictions from getting jobs in the rapidly growing industry. A federal database containing fingerprints of arrested individuals does not always contain information on whether or not the person was convicted."
Fast Company: The Truth About Uber's Background Checks
"Airbnb and other sharing economy services, meanwhile, often have no background checks at all, instead relying on social profiles, identity verification, and peer review to foster trust between users."
This segment aired on February 3, 2016.