Rep. Katherine Clark 'Swatted' After Sponsoring Bill To Criminalize The Hoax
08:31
Play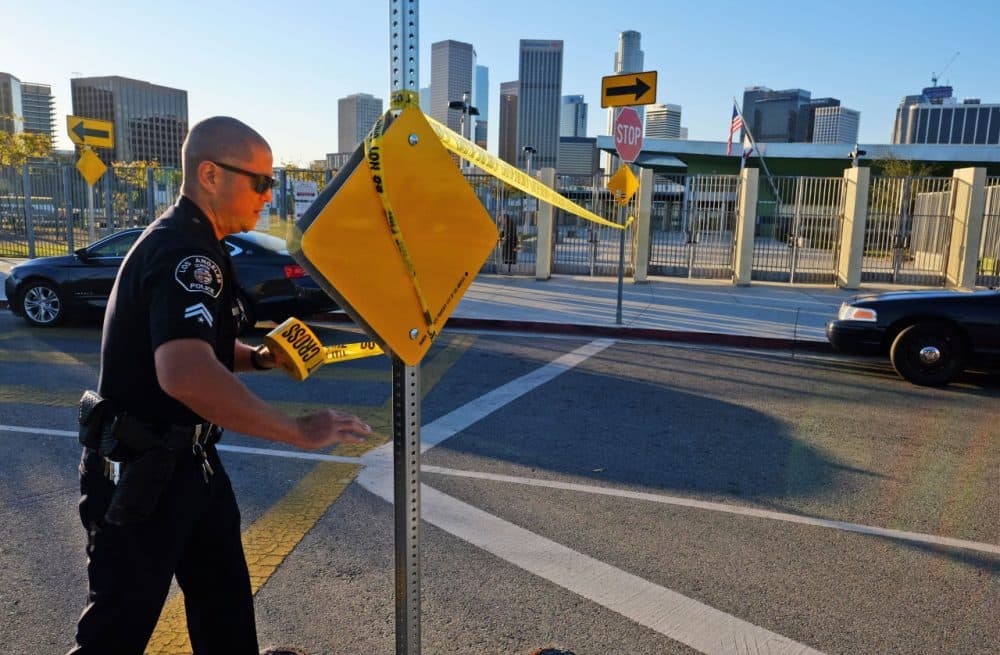 This article is more than 4 years old.
Say you're enjoying a quiet night at home. Suddenly, police barricade your street. Guns are drawn. An armored SWAT team pounds on your door. All because of a malicious hoax by someone in another state, or another country even. Swatting is dangerous, hard to trace and even tougher to prosecute. It's become so prevalent that Massachusetts Rep. Katherine Clark is sponsoring a federal bill called the Interstate Swatting Hoax Act. And, this past weekend, at home in Melrose, Rep. Clark became the latest swatting victim in Massachusetts.
Guest
Katherine Clark, representative of Massachusetts' 5th District. She tweets @RepKClark.
More
Tech.Mic: Massachusetts Rep. Katherine Clark Was Swatted For Trying To Criminalize Swatting
"Massachusetts Rep. Katherine Clark was settling in to watch Veep with her family when the police barricaded her street on Sunday night. 'As I came out on my front porch, there were police on the lawn, cruisers cutting off the street, and some of the officers had long guns out,' Clark told Mic. 'Two officers approached me immediately and said there was a report of an active shooter.' She knew what was going on. Clark had just become a victim of the exact prank she's trying to criminalize nationally."
The Boston Globe: Hoaxers Increasingly Going Online To Threaten Schools
"On a spring day at Mount Elden Middle School in Flagstaff, Ariz., the phone rang and a receptionist answered. A computerized female voice was on the line with a disturbing message: 'I can see children. I'm going to kill children!'"
This segment aired on February 4, 2016.