Week In Review: Suffolk University, Public Records Bill, N.H. Primary
25:57
Play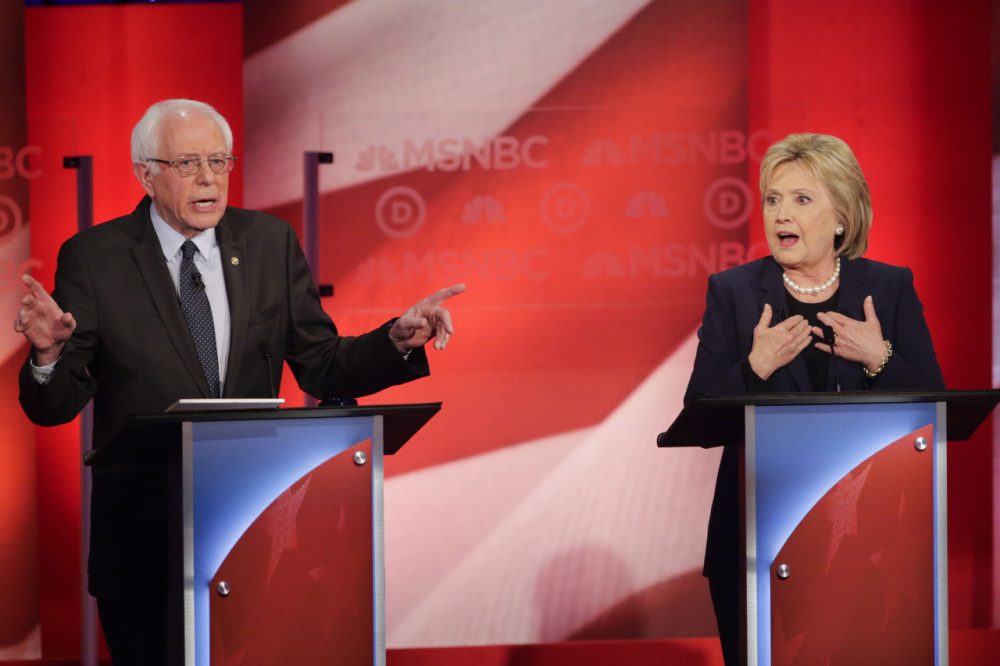 This article is more than 4 years old.
This week, Suffolk University President Margaret McKenna fended off attacks from the school's board of trustees, the Massachusetts Senate approved a bill to improve public access to state and municipal records and presidential candidates enter the home stretch in New Hampshire.
Guests
Richard Tisei, former Republican state senator and congressional candidate. He tweets @Richard_Tisei.
Shira Springer, investigative reporter for the sports section of The Boston Globe. She tweets @ShiraSpringer.
Anthony Brooks, WBUR's senior political reporter. He tweets @anthonygbrooks.
More
The Boston Globe: Suffolk Board Convenes Over McKenna's Future
"Suffolk University's Board of Trustees is scheduled to meet Friday afternoon with the school's president, Margaret McKenna, to consider a proposal to resolve a bitter weeklong drama over an attempt by trustees to fire McKenna, seven months into her presidency. The Globe reported Thursday evening that McKenna and board Chairman Andrew Meyer struck a deal under which McKenna would keep her job, at least for now."
The Boston Globe: Senate Passes Public Records Bill
"Though the Senate engaged in a passionate back-and-forth on Beacon Hill on Thursday, and several advocates cheered the legislation's passage, the more profound debate is likely to take place in a secret joint House-Senate conference committee. That group of legislators would hash out differences between the two chambers, probably releasing a final version of the bill in the summer. Among other changes, the Senate legislation would mandate public-records point people at state agencies and municipalities, limit sometimes exorbitant fees, and require digital as opposed to paper responses. If a court decides a requestor was wrongfully kept from getting public records, the bill says a court 'shall award' reasonable lawyers' fees, with some exceptions. The House bill would leave the decision on reimbursing those fees totally up to a judge — saying a court 'may award' those fees."
WBUR: WBUR Poll: In N.H., Democratic Race Tightens Slightly, Trump Stays Ahead On GOP Side
"'The Democratic side, we have what looks like a possible contest,' said Steve Koczela, of The MassINC Polling Group, which conducted the survey for WBUR. On the Republican side, the poll (Republican crosstabs) finds businessman Donald Trump still way ahead of the pack. Trump leads with 29 percent of likely voters — well ahead of U.S. Sens. Marco Rubio and Ted Cruz, who are both at 12 percent in the survey."
This segment aired on February 5, 2016.