What Can History Teach Us About The Rise Of The Political 'Outsider'?
12:35
Play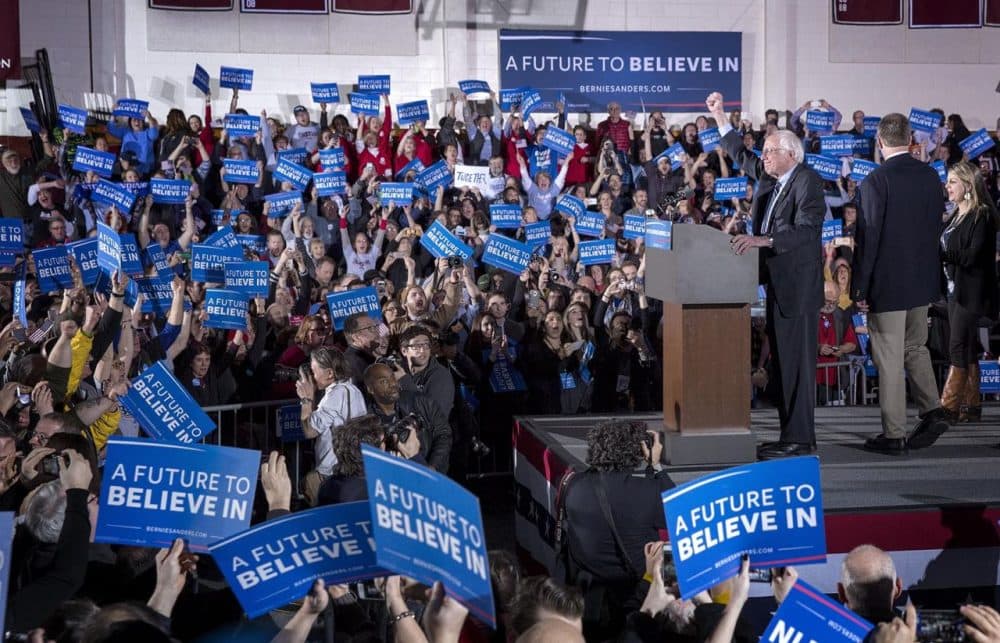 This article is more than 4 years old.
Tuesday night, New Hampshire voters made it clear. They want something different from their next president. Sen. Bernie Sanders and businessman Donald Trump, the two candidates who struggled to be taken seriously just months ago, won the New Hampshire primary by landslides Tuesday night.
What happened? Why are voters so hungry for "anti-establishment" candidates? And, might there be a historic precedent for this political moment?
Guests
Julian Zelizer, professor of history and public affairs at Princeton University. His latest book is "The Fierce Urgency of Now: Lyndon Johnson, Congress and the Battle for the Great Society." He tweets @julianzelizer.
More
WBUR: 6 Headlines, A Day After The New Hampshire Primary
"Even with expected wins by Bernie Sanders and Donald Trump, there's plenty to talk about the morning after New Hampshire's primary, whether it's Republican John Kasich's surprising No. 2 finish or the 'Bernie Sandwich.'"
CNN: GOP Establishment Deserves Trump, Cruz
"A number of prominent Republicans have been complaining about what is happening to their party."
The Wall Street Journal: Bloomberg May See Opening In New Hampshire Primary Results
"Hundreds of miles from the New Hampshire presidential primary, aides to former New York City Mayor Michael Bloomberg eyed the solid victories Tuesday by Bernie Sanders and Donald Trump as potential boosts to a Bloomberg candidacy."
This segment aired on February 10, 2016.