Gov. Baker Focuses On Opioids At National Governors Association Conference
05:28
Play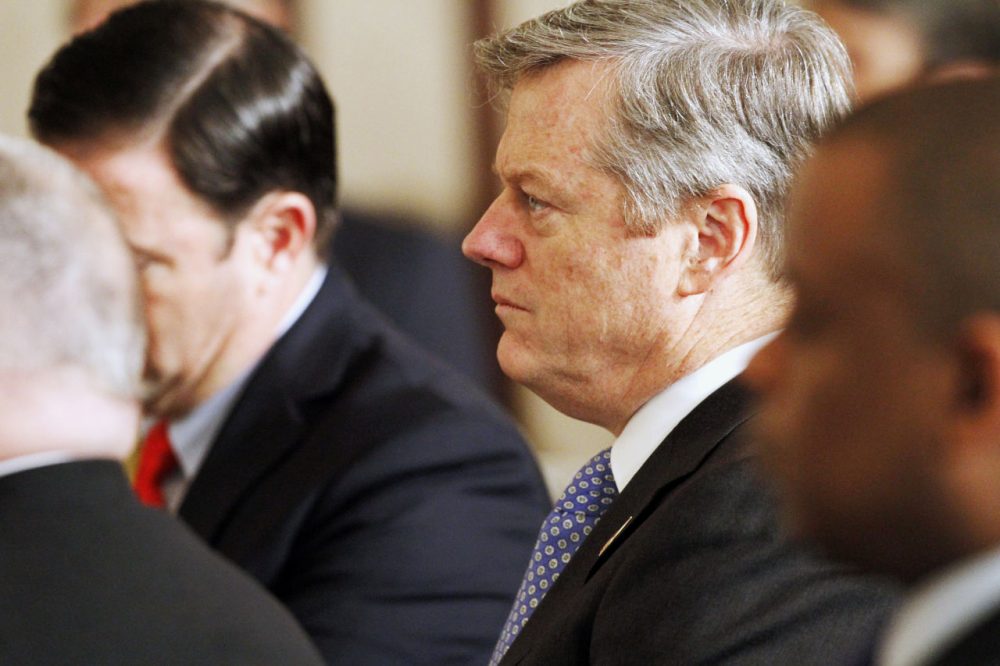 This article is more than 4 years old.
The nation's governors are meeting in Washington, D.C., and Massachusetts Gov. Charlie Baker is among them. Among the items he talked about during this National Governors Association conference are national politics and efforts to deal with the opioid epidemic.
Guest
Jim O'Sullivan, politics reporter for The Boston Globe. He tweets @JOSreports.
More
The Boston Globe: Donald Trump's Success Worries GOP Governors
"Several governors said that if Trump were to secure the nomination, candidates for offices from governor down the slate should focus on local issues rather than try to confront Trump or emulate him."
The Boston Globe: Charlie Baker Finds Recognition, Praise In Washington
"As local polls find him riding a sustained wave of popularity and a national poll in November found him the nation's most popular chief executive, Baker spent much of the National Governors Association conference this weekend receiving accolades from politicians and lobbyists."
The Boston Globe: Baker Taps Wealthy Donors In Bid To Shape Mass. GOP
"Since January, Baker has hit up wealthy donors, mostly at several small dinners, to finance a slate of 52 candidates for the party's 80-member state committee in elections that will be decided on March 1."
The Boston Globe Magazine: He's Mr. Popularity; Now Can Charlie Baker Deliver?
"Even as Baker enjoys healthy approval ratings, a close inspection of his record shows that many of the major problems he identified on the campaign trail and in his early months in office persist: The MBTA that he criticized last year? It remains plagued by budget problems, outdated equipment, and a maintenance backlog. The Department of Children and Families continues to generate headlines for all the wrong reasons. The Registry of Motor Vehicles still needs work. Mr. Fix-It has time to make progress on these and other major problems facing Massachusetts, but how long until his constituents start demanding to see something big actually fixed?"
This segment aired on February 22, 2016.