Boston Cab Drivers Are Now Undergoing Fingerprinting
06:33
Play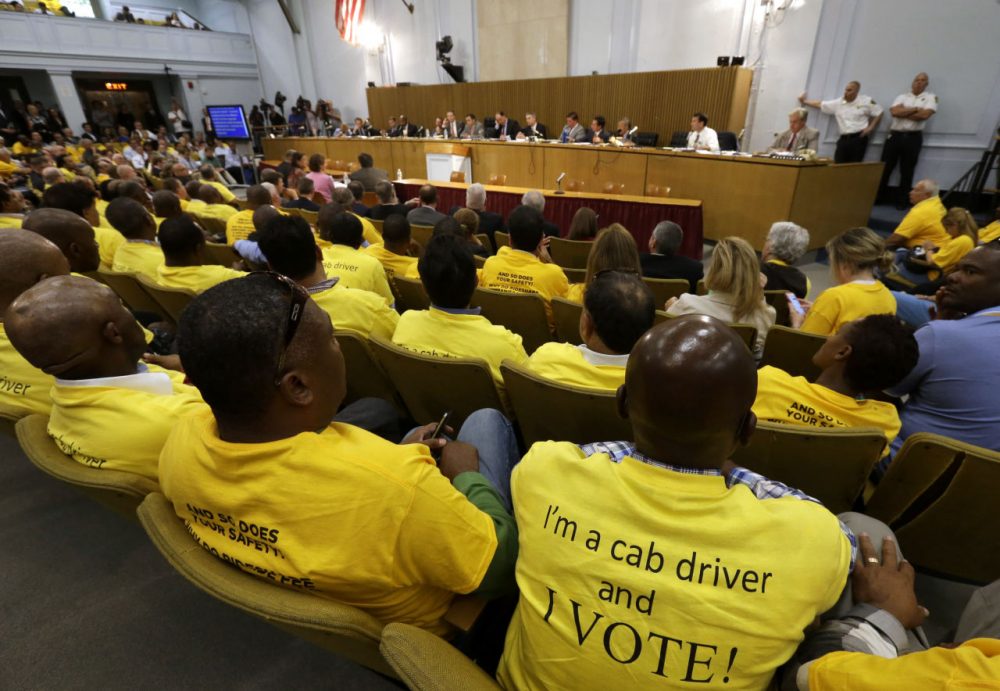 This article is more than 5 years old.
Taxi drivers in Boston are now getting fingerprinted as part of a new requirement. All of the city's taxi drivers will have to get fingerprinted every year as they renew their taxi license. The change comes as state lawmakers are weighing whether to include fingerprinting as part of background checks for ride-hailing companies like Uber and Lyft.
Lyft did not respond to requests for comment, but Uber sent the following statement:
"Fingerprint based background checks rely on an incomplete data set that and are discriminatory, while Uber's technology provides safety features before, during and after each trip, also including a thorough background check that includes searching court records at the county courthouse level."
Guest
Scott Solombrino, president of Dav El Chauffeured Transportation Network and part of a coalition called Ride Safe Massachusetts, which is pushing for regulations for ride-hailing companies.
More
WBUR: Boston Police Begin Fingerprinting Taxi Drivers
"The department said in a statement that the new initiative would give the city's Hackney Carriage Unit, which licenses all taxis in the city, another resource to conduct more thorough background checks on drivers and 'ensure the highest standards of safety for the traveling public.'"
WBUR: Bills To Regulate Uber And Lyft Head To State House, Here's What You Need To Know
"One of the bills being considered was filed by the Republican Gov. Charlie Baker and has Uber's support. Another bill was written by Rep. Michael Moran and Sen. Linda Dorcena Forry, two Democrats, and has the support of the taxi industry."
This segment aired on February 23, 2016.