Is A 'Rattlesnake Island' In The Quabbin Reservoir A Good Idea?
16:30
Play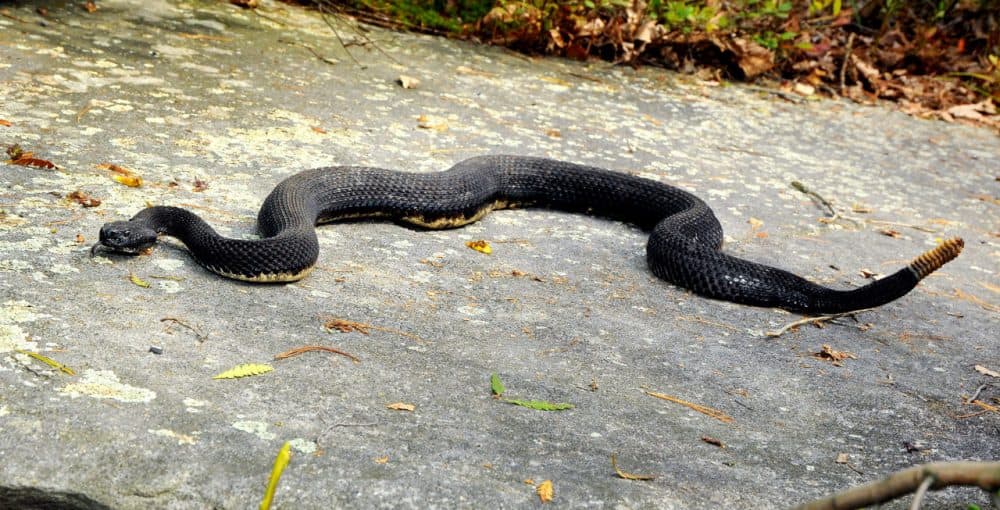 This article is more than 4 years old.
There's a state preservation plan to create a rattlesnake colony on an off-limits island in the Quabbin Reservoir. And some residents who live near the Quabbin are rattled by the idea.
"It's inevitable that somebody is going to bitten by a snake, and that's going to be the end of my use of the watershed, they'll close it down," said Mike Krunklevich at a public meeting in Orange.
Guests
Jeff Corwin, wildlife biologist and host of ABC's "Ocean Mysteries." He tweets @iamjeffcorwin.
David Boeri, WBUR senior reporter. He tweets @davidboeri.
More
WBUR: Rattlesnake Island: Mass. Officials Want To Create Protected Habitat For Snakes
"You'd have to try really hard to get bitten by a rattlesnake in Massachusetts. 'We're talking such low probabilities, it's like getting struck by lightning while holding an ice cream cone in both hands,' said Tom French, assistant director of the state's Division of Fisheries and Wildlife."
This segment aired on February 24, 2016.