Donald Trump And The GOP Establishment
12:47
Play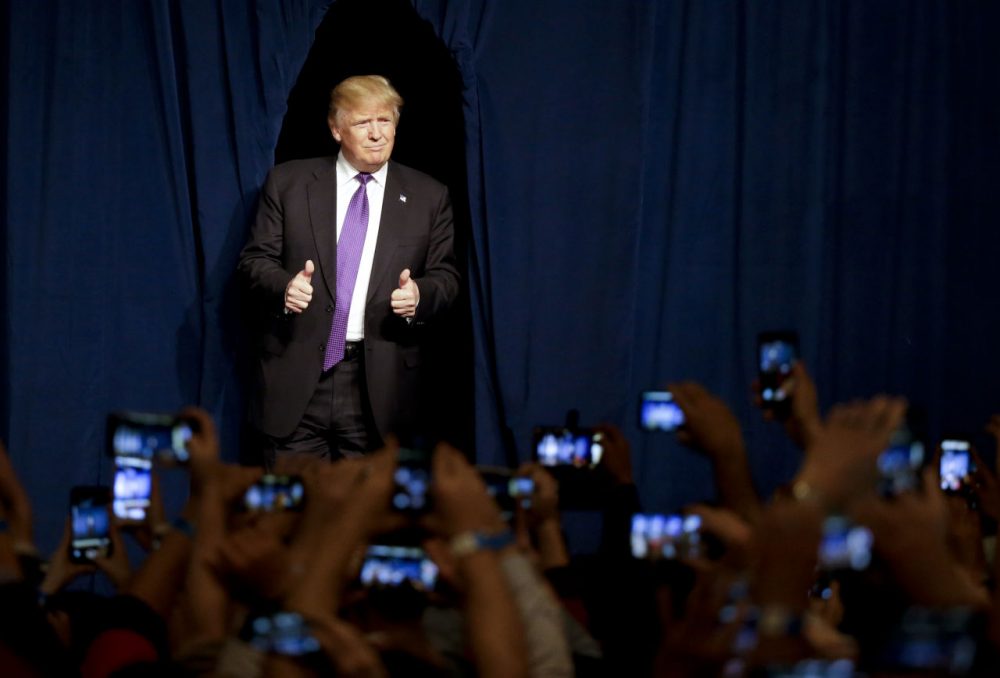 This article is more than 4 years old.
Tonight the remaining Republican candidates take the debate stage in Houston, ahead of Super Tuesday.
And it's political outsider Donald Trump who has claimed three primary wins in a row thus far. Here in Massachusetts, the latest Emerson College poll has Trump leading the pack with 50 percent support among Bay State Republicans.
Guest
Katie Packer, former deputy campaign manager for Mitt Romney in 2012. She tweets @katiepack.
More
The Los Angeles Times: Republican Elite Are Shifting Their Thinking On Donald Trump
"Most mainstream Republicans still worry that Trump would make a bad president. And they hold deep concerns that his incendiary rhetoric and ideological smorgasbord of ideas could damage the party, both politically and philosophically, so profoundly that it might never recover. But even as many party elites have fallen in line behind Florida Sen. Marco Rubio in recent days — believing him the best hope to defeat Trump — they no longer dismiss the billionaire celebrity or insist that it will all work out, as it usually does for the establishment in GOP primaries."
Medium: Trump Is The Crony Establishment Candidate
"Republican primary voters are mad as hell at Washington. Which makes it all the more strange why the frontrunner is a rich donor-class crony who has spent the past 35 years mugging with politicians and flip-flopping on every issue to appease whomever is in power at that given moment. Donald Trump fights the establishment? No. Donald Trump is the only *true establishment* member in the race."
This segment aired on February 25, 2016.