What Do Massachusetts' Super Tuesday Results Mean For The State's Republican Party?
23:59
Play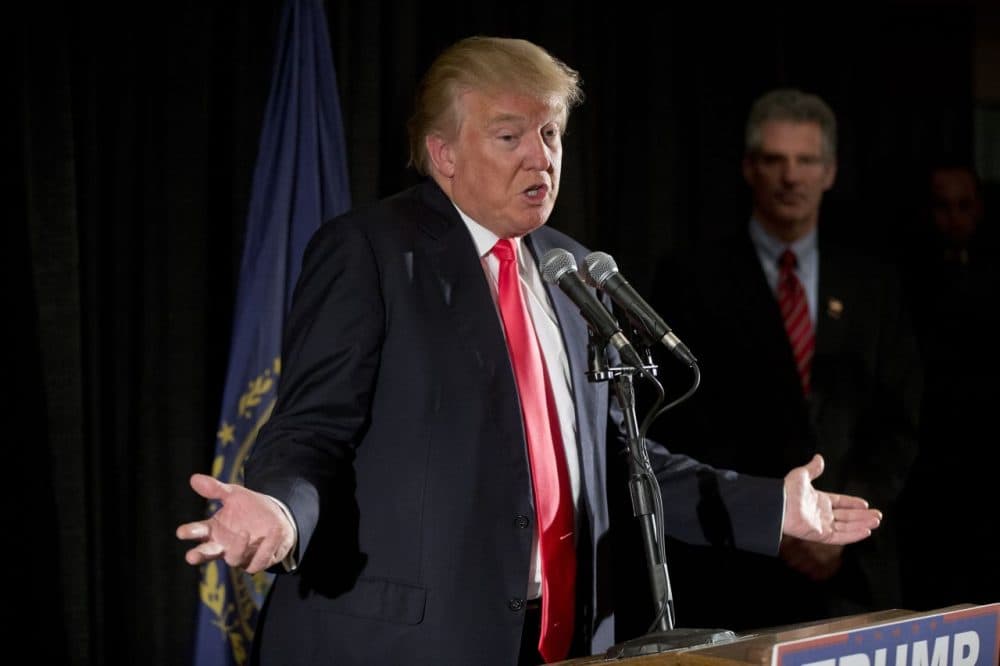 This article is more than 5 years old.
Back in 1858, Abraham Lincoln said something that rings true to this day: "A house divided against itself cannot stand."
The then-Senate candidate was decrying an America divided over the repugnance of slavery. But in today's truth, it's the party of Lincoln that is the house divided against itself, both at the national level — and perhaps even here in Massachusetts.
Donald Trump won nearly 50 percent of the vote in the Mass. Republican primary Tuesday, it was the highest turnout ever in a GOP primary here.
To paraphrase a little more from Lincoln in 1858: "I do not expect the house to fall, but I do expect it will cease to be divided. It will become all one thing or all the other."
So, which one will it be?
Guests
Jim O'Sullivan, politics reporter for The Boston Globe. He tweets @JOSreports.
Todd Domke, Republican political analyst for WBUR. He tweets @ToddDomke.
Greg Casey, former chief of staff for former Massachusetts Sen. Scott Brown. He tweets @GregCaseyMA.
More
POLITICO: State Republican Leadership Quiet As Trump Takes Massachusetts
"Observers say Trump's victory across the Super Tuesday states finally breaks down the so-called lane theory of the Republican primary, which stated candidates occupied specific areas of the electorate, such as the Tea Party or moderate lane, and did not break out of that."
This segment aired on March 2, 2016.