President Obama Nominates Merrick Garland To The Supreme Court
14:00
Play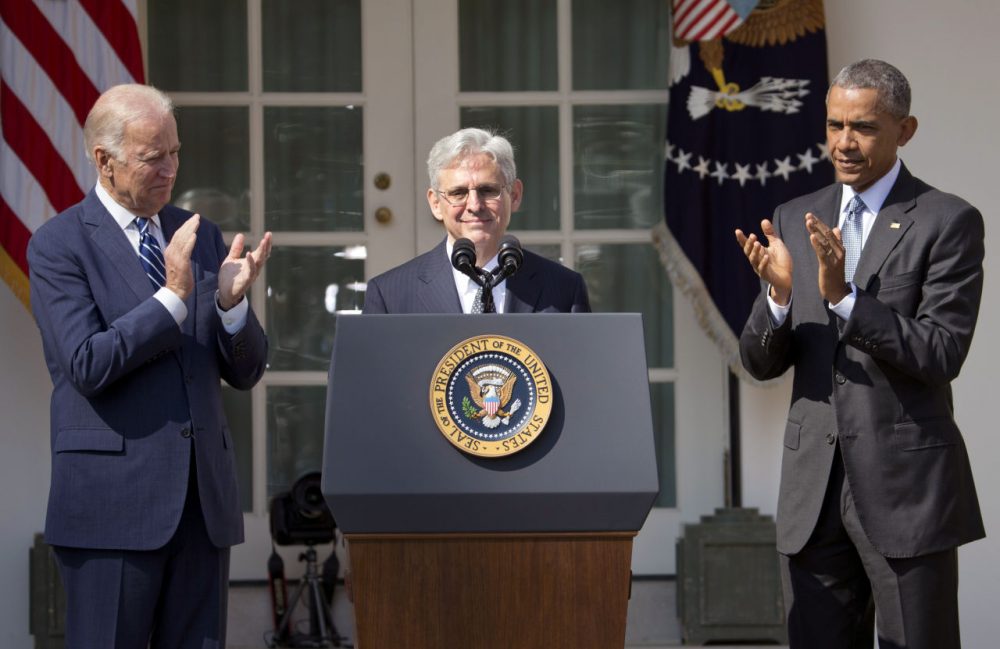 This article is more than 5 years old.
President Obama announced his nomination to the high court is Merrick Garland, currently the chief judge of the D.C. Circuit Court of Appeals.
Garland is widely considered a judicial moderate. He's made the Supreme Court short list twice before, and to those outside of law review circles, he may be best known as one of the prosecutors who oversaw the investigation of Oklahoma City bomber, Timothy McVeigh.
But this, of course, is a nomination made in the tumult of a presidential election year. Republican senators on the Judiciary Committee reiterated that they will not take steps toward confirming Merrick. And, Obama himself didn't flinch from confronting the political moment when he spoke in the Rose Garden.
"I have fulfilled my constitutional duty," said the president. "Now, it's time for the Senate to do theirs. Presidents do not stop working in the final year of their term. Neither should a senator."
Guest
Judge Nancy Gertner, senior lecturer at Harvard Law School and former Massachusetts federal judge.
Sam Baker, Supreme Court and legal affairs correspondent for The National Journal. He tweets @sam_baker.
More
The New York Times: Obama Chooses Merrick Garland for Supreme Court
"President Obama on Wednesday nominated Merrick B. Garland as the nation's 113th Supreme Court justice, choosing a centrist appeals court judge for the lifetime appointment and daring Republican senators to refuse consideration of a jurist who is highly regarded throughout Washington."
WBUR: Mass. U.S. Senators Urge Republicans To Consider Obama Court Nominee
"The confirmation of a Supreme Court Justice is one of the most solemn tasks that our government performs," [Sen. Warren] said in a statement. "President Obama has done his job — selecting a nominee and sending that nominee to the Senate — and it's time for the Senate to do its job."
This segment aired on March 16, 2016.