Week In Review: Baker Signs Opioid Bill, Newton North, Wynn Versus Curtatone
25:31
Play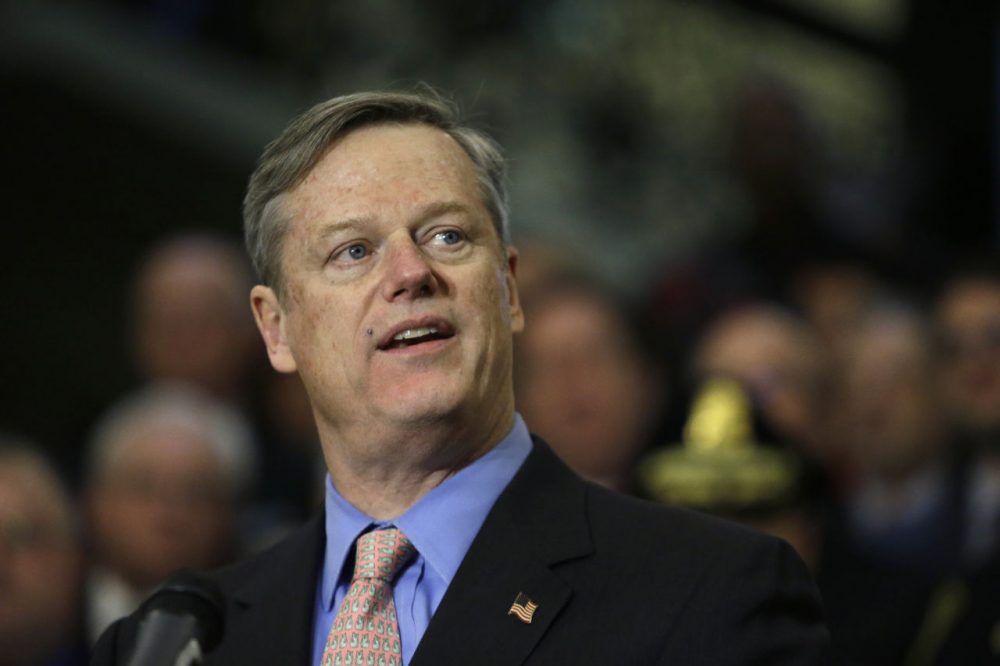 This article is more than 5 years old.
Our week in review panelists go beyond the headlines.
Guests
Shira Springer, investigative reporter for the sports section of The Boston Globe. She tweets @ShiraSpringer.
Renée Loth, columnist for The Boston Globe and writer for Cognoscenti.
More
Radio Boston: Emotional Baker Signs Law To Combat Opioid Abuse
It was an emotional morning on Beacon Hill Monday, as Gov. Charlie Baker signed a new bill aimed at combating opioid addiction. He became choked up recounting letters he received from students at North Shore Recovery High School, 'in which they shared heartbreaking — heartbreaking — stories of addiction and loss, and how that school has served as an incredible support system for them.'"
The Boston Globe: Baker Made Secret Trip To Conservative Meeting
"Gov. Charlie Baker left Massachusetts earlier this month to attend a secretive conference off the Georgia coast, huddling with conservative intellectuals, technology moguls and top Republican politicians, a trip that was not disclosed on his official schedule or by his aides at the time."
WBUR: Anti-Semitic Graffiti Found At Newton North High School Following Taunting At Basketball Game
"Newton North High School administrators are responding to the discovery of anti-Semitic graffiti found at the school less than a week after students from a West Roxbury Catholic school broke into an offensive chant at a basketball game between the schools."
Radio Boston: Anti-Semitic Chants At High School Game Contrast Catholic Teachings
"There are moments when people step back in dismay and say, 'This is not who we are.' And then they ask, 'How did we get here? How can we change course?' Those questions are ringing through the halls of Catholic Memorial High School in the wake of an ugly incident at a basketball game last week. Catholic Memorial, an all-boys school in West Roxbury, was squaring off against Newton North High School and the fans were engaging in normal, high school trash talk. Until, Newton North students shouted, 'Where are your girls?' And Catholic Memorial responded, 'You killed Jesus.'
Radio Boston: Somerville Mayor Curtatone Explains His Resistance To Wynn's Everett Casino
"The debate over the proposed Wynn casino in Everett got even more heated this week with casino mogul Steve Wynn and Somerville Mayor Joe Curtatone making some pointed remarks about each other. Wynn visited Medford Tuesday and said his $2 billion 'Wynn Boston Harbor' project will go forward, despite an environmental challenge filed by Mayor Curtatone. In fact, Wynn said, he will not pay Somerville to settle because an arbitrator has already decided how much the city will get to help offset the effects of his casino."
This segment aired on March 18, 2016.