ISIS Claims Responsibility For Attacks In Brussels, Mass. Leaders And Thinkers React
24:01
Play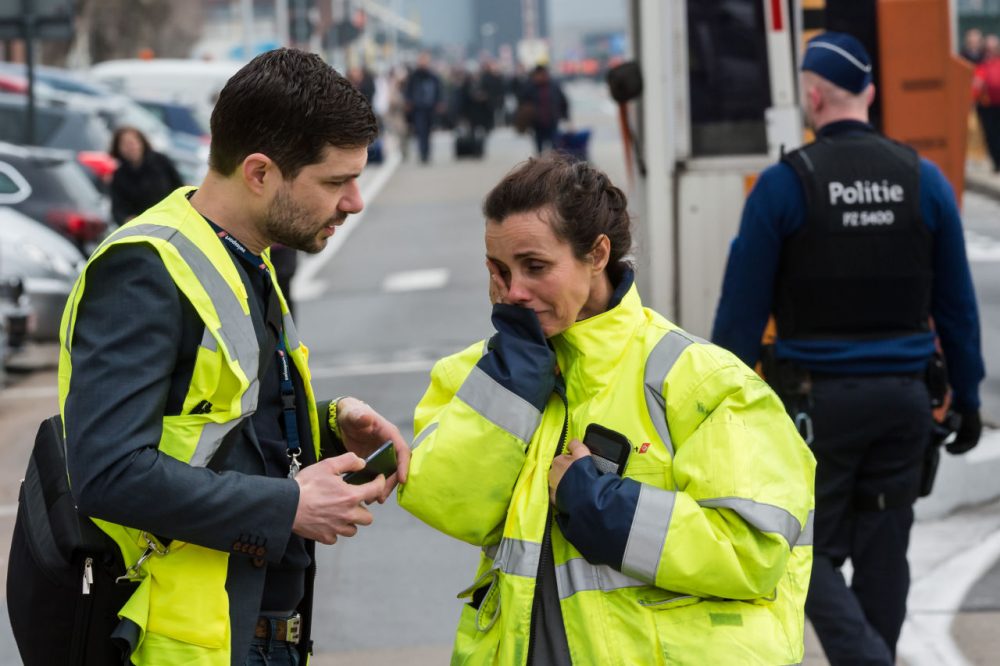 This article is more than 5 years old.
The Belgian capital is in lock down following a series of terrorist attacks that killed more than 30 people and injured at least 230 more. Two blasts ripped through the airport Tuesday morning, killing 11 people. An hour later, another explosion — a bomb — struck a metro station in the heart of the city near EU headquarters, leaving another 20 or so people dead.
The Islamic State, or ISIS, claimed responsibility for the bombings, which came four days after the capture of the person who allegedly plotted the Nov. 13, 2015 attacks in Paris that killed 130 people.
Guests
Bill Keating, representative for the 9th District of Massachusetts and senior member on both the House Foreign Affairs and Homeland Security Committees. He tweets @USRepKeating.
Jessica Stern, professor at Boston University's Pardee School of Global Studies and former member of the National Security Council. She tweets @JessicaEStern.
Max Abrahms, professor of political science at Northeastern University and a member at the Council on Foreign Relations. He tweets @MaxAbrahms.
More
WBUR: Terrorist Bombings Strike Brussels: What We Know
"This is a developing story. Some things that get reported by the media will later turn out to be wrong. We will focus on reports from police officials and other authorities, credible news outlets and reporters who are at the scene. We will update as the situation develops."
WBUR: Analyst: Belgium Has Long Been A Source Of Jihadis
"Jessica Stern, a former member of the National Security Council and a professor at the Frederick S. Pardee School of Global Studies at Boston University, joined WBUR's Morning Edition on Tuesday from Amsterdam."
Harvard Business Review: Why People Keep Saying, 'That's What the Terrorists Want'
"It's no wonder the media are constantly talking up terrorists as 'masterminds' who commit 'sophisticated' attacks. Regardless of their outcome, whatever happens will invariably be seen as exactly what the terrorists want."
The New York Times: Brussels Attacks Underscore Vulnerability Of An Open European Society
"The new attacks underscored once again not only the weaknesses of Belgium's security services in particular, but also what intelligence experts say is likely to be the enduring vulnerability of Europe to terrorism in an age of easy travel and communications and rising militancy."
German Marshall Fund: Belgian Foreign Minister: Abdeslam Was Ready To Restart Something In Brussels
"Didier Reynders, Belgian minister of foreign affairs and deputy prime minister, detailed initial information obtained from the Friday arrest of Paris attack suspect Salah Abdeslam in Brussels. 'The first comments coming from Salah Abdeslam yesterday was that he wanted to go to the Stade de France in Paris and he was to start bombing, but he stopped. We don't know why, but he stopped. And the next information is that he was ready to restart something in Brussels,' he said."
This segment aired on March 22, 2016.