Boston Starts Archaeological Dig At Malcolm X's Former Home
14:29
Play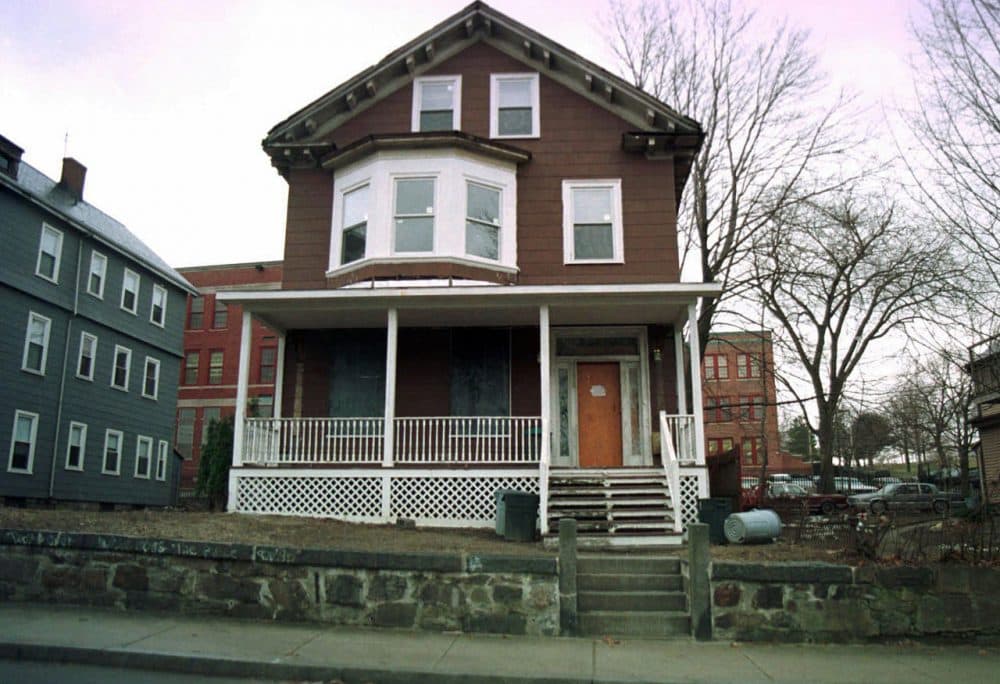 This article is more than 5 years old.
An archaeological dig is currently underway at Malcolm X's former home in Roxbury. Malcolm X, the famed civil rights activist, lived on Dale Street with his half-sister, Ella Little-Collins in the 1940s.
The dig will last for two weeks, hoping to unearth artifacts before the Collins family begins to restore the historic home.
Guests
Joseph Bagley, city of Boston's archaeologist. He tweets @BostonArchaeo.
Ted Widmer, Saunders Fellow for Public Engagement at Brown University and senior fellow of the Carnegie Council for Ethics in International Affairs.
----
Interview Highlights
On the focus of the dig
Joseph Bagley: Because we've got such a short time to be on the site — we're only going to be here for two weeks — we're trying to focus all of our energy on finding as much as we can of things that will tell us the story of the property.
We're working with Rodnell Collins who owns the house and grew up with Malcolm in the house about places on the property where he and his family did things — like picnicked or where they had their rabbits and various parts of the property that they used — but then we're also using the radar to see if there's things underground ... So we're using the radar and the oral history to pick the best spots to focus all of our energy for next week which is when we actually do the below ground testing.
On what they've found so far
We've done a little bit removal of soil ... We found pieces of Ella's China set that she had for the family. There's actually a hutch still in the house that would have held all the family's dishes. And we're finding pieces of that. And we found a toy that Rodnell grew up with that he was using in the yard. ... We found a penny from 1952 which is when the family would have been living there, and Malcolm would have been listing the property as his home address.
We're finding some really interesting things, but then we're also finding some really bizarre things, like we just found a piece of ceramic from the 1740s. We're not sure why it's there. It could be from the farm that was here well before the property got developed. It could be that Ella collected antiques. We're still working on some of the details.
On how the site varies from the other Boston-area landmarks
Normally, on the sites that we've been doing, they've been a lot older, there's no way around that ... [We] very rarely have the opportunity as archaeologists to work with people who were alive during the time that we are interested in studying. So it's almost like we get kind of a behind-the-scenes tour of our own historic sites when we have the family members there. We're able to take the combination of the oral history from Rodnell and his family, the written records that we have through the census and the deed records and the stuff that we have about Malcolm that's very widely written, and we can also add the artifacts to that. So we can kind of do a three-part historical view of this house.
And the other reason why we're doing it is, it's now or never. If we don't do this dig, the site will be gone, so in this case we can't afford to wait until Malcolm becomes a more, even further back in time historical figure, like we would on Paul Revere's house or John Hancock's properties. We just can't afford to wait.
... We have done a fairly in-depth analysis of the whole storyline of this property, because we could end up finding things from all periods of occupation, and we kind of have to treat each of those as significant even if we know the house is important because it's Malcolm X's house, we're looking at the entire history of the property, because when you do archaeology you can't avoid finding other time periods.
More
The Boston Globe: Malcolm X's Former Home Gets A Closer Look
"Bagley said the home, which has remained in the family and is now owned by Malcolm X's nephew, Rodnell Collins, is largely unchanged since the 1940s. And since Collins, 71, lived in the home as a boy, he can serve as a guide on where it would be best to look."
The Boston Globe: A House Of Malcolm X Added To Endangered List
"The designation offers preservationists and city officials hope they can raise enough money — and attention — to fix up the home and turn it into housing for graduate students of African-American studies or similar fields."
This post was updated on Wednesday, March 30 at 10:57 a.m.
This segment aired on March 29, 2016.