Mass. Senate Unveils New Charter Schools Bill
12:28
Play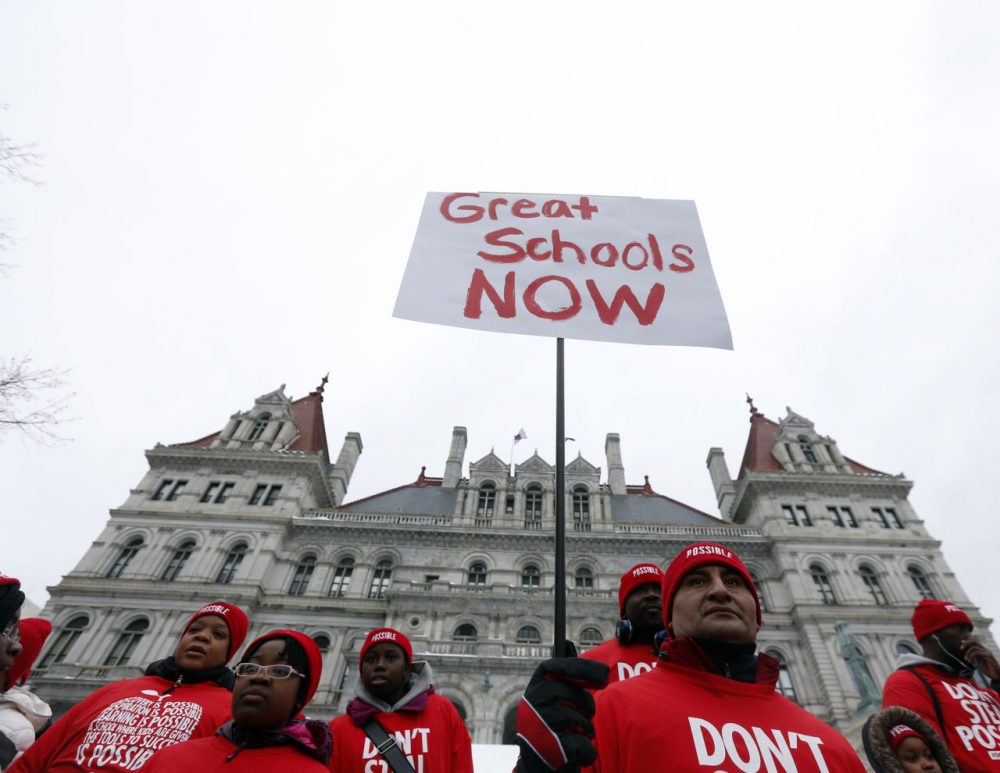 This article is more than 5 years old.
The Massachusetts Senate released its charter school bill today, An Act Enhancing Reform, Innovation and Success in Education, or the RISE Act.
The bill increases spending for charters in the lowest performing districts and eliminates the cap on charter schools that serve at-risk students. Senators Sonia Chang-Díaz and Karen Spilka emphasized during the announcement that charter schools should produce findings and knowledge that will be useful and replicable in traditional public schools.
Senate President Stan Rosenberg also said the act will make charter schools more accountable for their actions.
The announcement comes ahead of a pending ballot question on charter schools that voters could see this November. The Senate is scheduled to debate this bill next week.
Guest
Senator Sonia Chang-Díaz, chair of the Senate Education Committee. She tweets @SoniaChangDiaz.
More
The Boston Globe: State Senate Leaders Reveal New Charter Schools Bill
"The bill would require charter teachers to be certified and move to rein in the schools' sometimes strict discipline practices, which have come under sharp criticism in the state and across the country. It would also mandate that charter schools reserve slots for parents and teachers on their boards."
The Boston Globe: Senate Bill Would Unify Boston's District, Charter School Enrollment
"In an opt-out lottery, all students would be automatically entered and parents would decide whether to accept a charter school seat if offered one, said Chang-Diaz, a Boston Democrat."
Bill S.2203: An Act Enhancing Reform, Innovation And Success In Education