CommonHealth: One Night In The Life Of A College Crisis Clinician
08:10
Play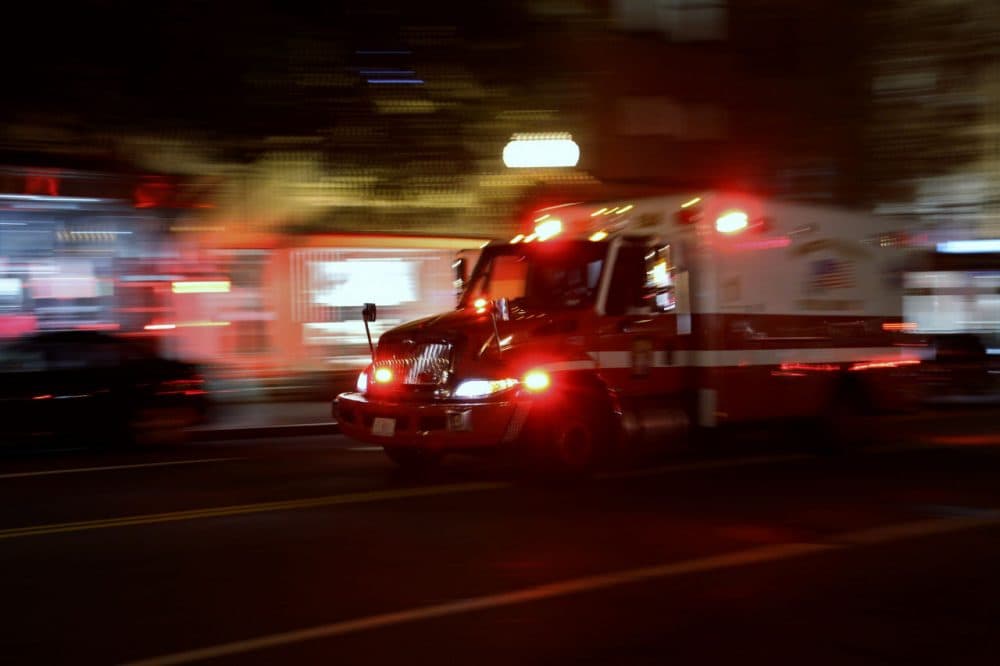 This article is more than 5 years old.
We often hear stories about mental health, depression, and anxiety from the perspective of college students. But we don't often hear the story from the other side: the mental health professional who has to make a decision about how to deal with a student who is potentially suicidal.
Dr. John Rosario-Perez, a Cambridge-based psychologist who worked for many years in college counseling, recently wrote a post for WBUR's CommonHealth blog in which he tells a story of one night as an on-call college crisis clinician. He received a phone call from a student concerned that his roommate was suicidal. Dr. Rosario made the decision to bring the student, whom he calls Kevin, into the campus police station to talk with him in the middle of the night. The conversation that follows is an example of the challenges a doctor encounters when making decisions about mental health and safety.
Interested in proposing a story to WBUR's Narrating Medicine, or attending a future event? If you use Facebook, search for "WBUR's Narrating Medicine" and ask to join the group — you'll be approved within a day. You can also email commonhealth@wbur.org. If you'd like to be notified of the next Narrating Medicine face-to-face event, which will take place on a yet-to-be-determined date this summer, please email caspring@wbur.org and put "Narrating Medicine" in the subject line. 
Guests
John Rosario-Perez, psychologist and former college crisis counselor.
Carey Goldberg, co-host of WBUR's CommonHealth blog. She tweets at @commonhealth.
More
WBUR's CommonHealth Blog: Anguished Reflections Of A College Crisis Counselor: A Student 'On The Rooftop'
"To the casual observer, such confidences might seem transient and overblown, hysterical laments tied to youthful indiscretions. But to those overcome by despair, isolation can often feel permanent and unending, a life sentence without reprieve."
This segment aired on April 4, 2016.