Citizen Poets In Boston After The American Revolution
12:30
Play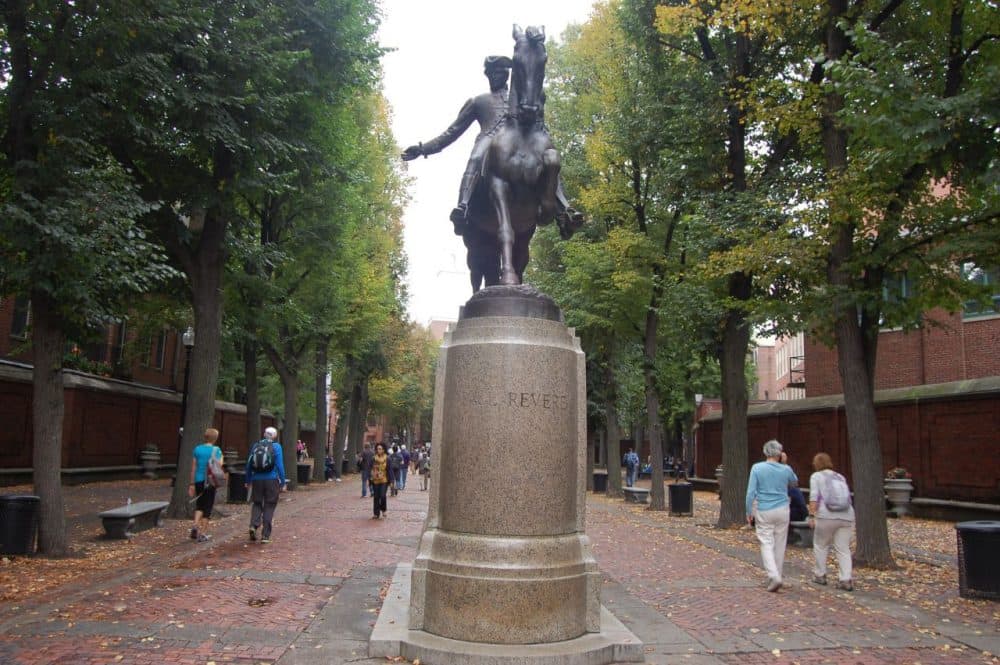 This article is more than 5 years old.
Most of us know the stories about Boston during the American Revolution — the Boston Massacre, Boston Tea Party, battles at Lexington and Concord. Boston was really center stage during the years leading up to the Revolutionary War.
But what happened in Boston after that tumultuous decade, when America was trying to figure out its values and view of democracy as a new nation?
For a window into this time period, Paul Lewis says we should look to poetry written by everyday Bostonians. He's the editor of the new book  "The Citizen Poets of Boston: A Collection of Forgotten Poems, 1789 to 1820."
Want to try your hand at solving a rebus? The "Citizen Poets of Boston" contains a few rebuses that remain unsolved over 200 years later. Try the one below (originally published in Gentlemen and Ladies' Town and Country Magazine, November 1789).
What increases the sea, and a part of a man,
Is the name of a place--which tell if you can.
Tweet us your answer @RadioBoston.
Guest
Paul Lewis, professor of English at Boston College.
More
Boston Literary District: Paul Lewis, Editor Of "The Citizen Poets of Boston: A Collection of Forgotten Poems, 1789–1820"
On May 9 at the Boston Public Library, some of the Boston College students who helped research the exhibition will join Paul Lewis in reading and discussing these long-neglected poems.
Boston Literary History: Buried Treasures and Turkeys: Adventures in Reading Early Boston Magazines
"This cheeky poem captures the spirit of the debate about woman's place during the first decade of our national life. The speaker revels in the independence she 'imbibed' at 'liberty's spring.' Her contempt for the restrictions and rules of wedlock and her abhorrence of male domination free her to embrace the life of an 'old maid.' Generously, she wishes the same boon to all of her fellow countrymen and women!"
This segment aired on April 5, 2016.