Sports With Bill Littlefield: UConn's Historic Season, Bruins Struggle, Red Sox Opener
06:30
Play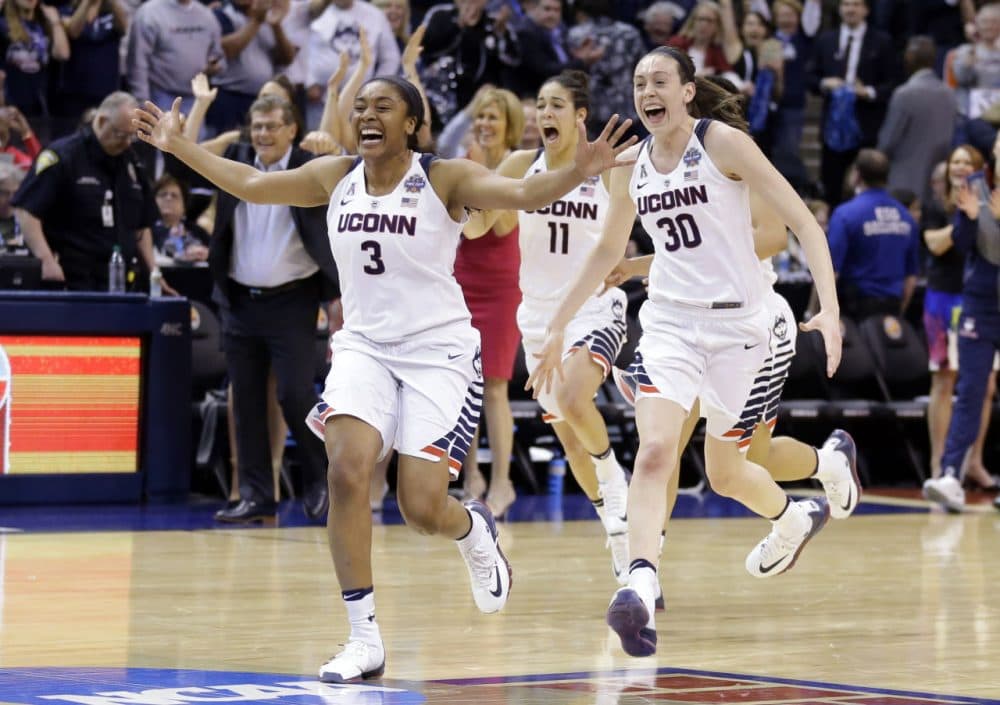 This article is more than 5 years old.
Last night the UConn women's basketball team won their fourth consecutive national championship, crushing Syracuse 82-51. They're the first women's team ever to win four national championships in a row.
Bill Littlefield stops by the studio to talk about UConn's historic success, the state of the Bruins and what (if anything) we can learn from the Red Sox season opener.
Guest
Bill Littlefield, host of NPR's Only A Game, which tweets @OnlyAGameNPR.
More
The Boston Globe: UConn Women's Basketball Makes History In Capturing Another Title
"Breanna Stewart and UConn stand alone. Geno Auriemma, too, after another flawless season by the dominating Huskies. UConn won an unprecedented fourth straight national championship Tuesday night, capping another perfect season by routing Syracuse, 82-51. Until now, only the UCLA men's team had won four in a row in Division 1, rolling to seven consecutive championships under John Wooden from 1967-73. Auriemma passed the Wizard of Westwood with his 11th national title. Peerless again. Perfect again."
The Boston Globe: Bruins Needed Two Points, But Only Got One
"The Bruins host the Wings on Thursday. Detroit will be playing the second of back-to-back games. The Wings host the Flyers on Wednesday. The Bruins will be in better shape if one of the teams — preferably Philadelphia — wins in regulation. They do not need a three-point game in either direction.The Bruins could have set themselves up for a more pleasant night of scouting Detroit had they grabbed two points against Carolina. The Bruins would have qualified for the playoffs with three wins this week, regardless of what their opponents would have done. But the Bruins have no one else to blame but themselves for their sticky situation."
The Boston Globe: Here's What We Learned From The Red Sox' Season Opener
"Manager John Farrell said during the spring that he anticipated a lineup that would feature few breathers for opposing pitchers from one through nine. On Opening Day, the Red Sox validated the claim."
This segment aired on April 6, 2016.