Tina Packer On Shakespeare And The Bard's 400th Death Day
22:00
Play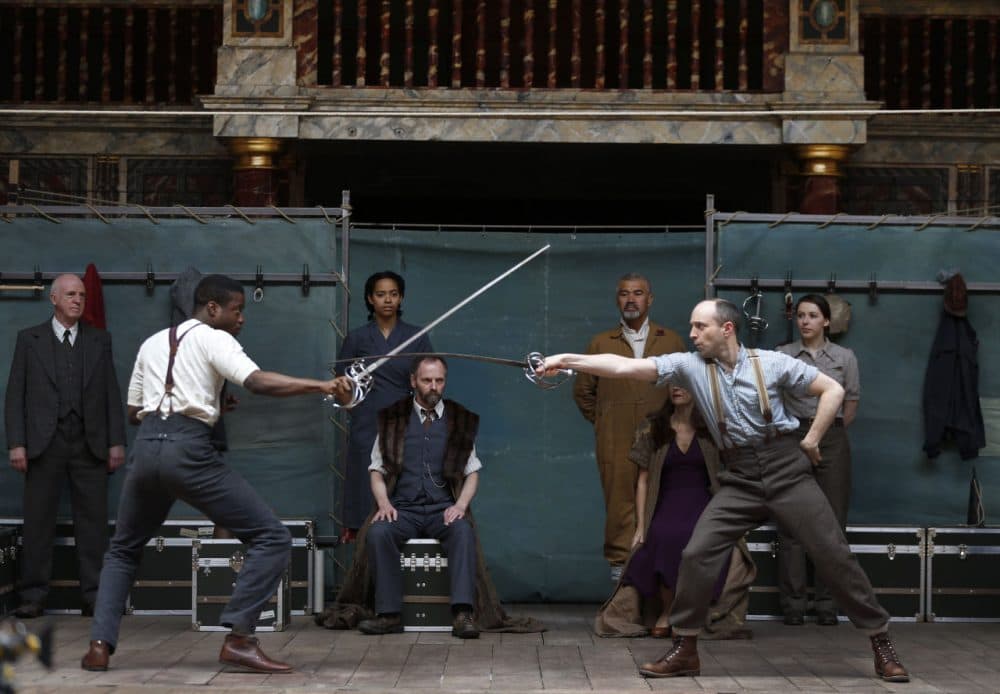 This article is more than 5 years old.
The lines of William Shakespeare are often cited, repeated, quoted — sometimes misquoted — and this year you'll likely be hearing a lot of them.
Later this month is the 400th anniversary of Shakespeare's death. There are events marking the occasion planned throughout the world.
Guest
Tina Packer, founding artistic director of Shakespeare & Company.
More
Radio Boston: Tina Packer Brings 'Women Of Will' From Stage To Page
"Few people understand the work of William Shakespeare quite like Tina Packer. She's the founding artistic director of Shakespeare & Company in Lenox, Massachusetts, and one of the nation's greatest interpreters of the Bard's canon."
The Guardian: Shakespeare's 400th Anniversary: 'Man Of Stratford' To Be Celebrated In 2016
"The death of most performed playwright in the world to be marked in Stratford-on-Avon, London and across the globe."
The Boston Globe: How Boston Embraced The Booth Brothers
"Just three columns to the left of the breathless page-one report on the assassination in that morning's Boston Daily Advertiser blared an advertisement trumpeting Edwin Booth's scheduled matinee performance as 'Hamlet' to conclude his successful three-week Boston engagement. The show, of course, would not go on."
Globe To Globe: About The Project
On 23 April 2014 — the 450th anniversary of Shakespeare's birth — Shakespeare's Globe embarked upon a two-year global tour of Hamlet to every country in the world. The 'Globe to Globe Hamlet', directed by the Globe's Artistic Director Dominic Dromgoole, is a completely unprecedented theatrical adventure.
The New York Times: Shakespeare For Presidents
"Lincoln was a lifelong Bardolater and serial Shakespeare-quoter, as Mr. Obama noted in remarks at the recent reopening of Ford's Theater. Lincoln regarded Shakespeare, whose 445th birthday was last week, as many things: an oracle to be consulted for wisdom; a pastor with whom to share confidences and from whom to seek comfort, a friend. He kept a 'Complete Works' close at hand in the White House."
This segment aired on April 6, 2016.