Week In Review: Governor Baker, General Electric Philanthropy, Some Boston Rents Level Off
24:59
Play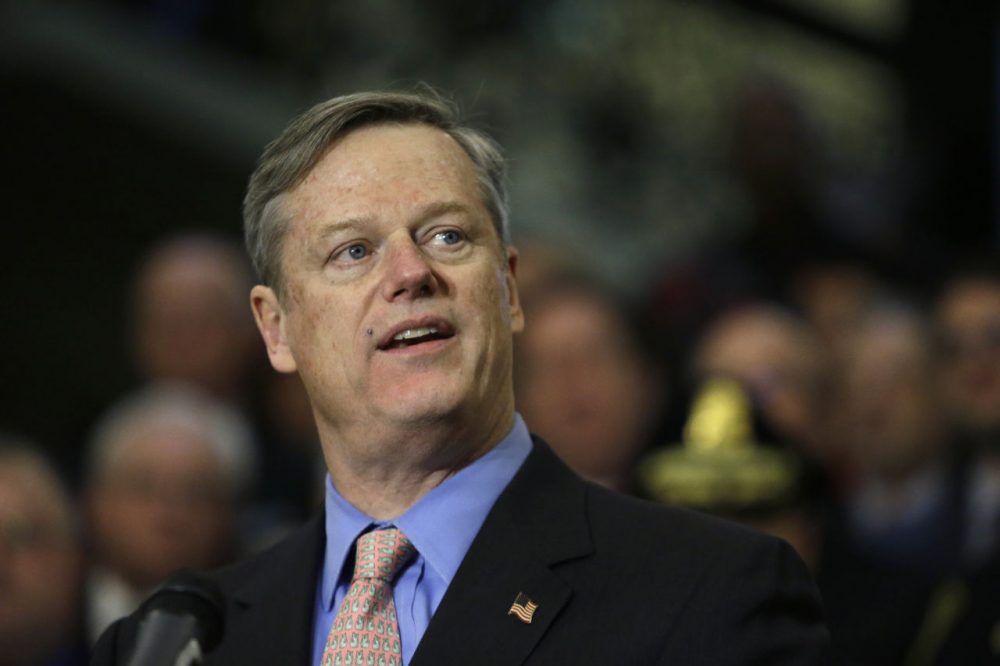 This article is more than 5 years old.
Our week in review panelists go behind the headlines. This week: Gov. Baker's balancing act between New England moderate Republicanism and a national party heading to the right, GE's $50 million commitment to philanthropy in and around Boston and breaking down a slowdown in rising rents in Boston.
Guests
Renee Graham, op-ed columnist for The Boston Globe. She tweets @reneeygraham.
Dante Ramos, columnist for the op-ed page of The Boston Globe. He tweets @danteramos.
More
The Boston Globe: State Panel OK's GOP's Use Of Federal Funds For Baker War Chest
"In a groundbreaking decision that critics say could limit the state's control of political money, Massachusetts campaign finance regulators concluded that the state Republican Party can give federally raised resources to Governor Charlie Baker's campaign committee. The determination announced Thursday was made after a 10-month review by the Office of Campaign and Political Finance, which says it found that Baker and Lieutenant Governor Karyn Polito are not violating a 1998 state law that bans larger, federal donations from being used in state political activities. Michael Sullivan, director of the Office of Campaign and Political Finance, said in revealing the settlement with the state Republican Party that federal campaign finance laws trump state law. That means a political party is free to raise donations of up to $10,000 under federal guidelines, far above the state's $1,000 annual limits, and then use those funds to support a state campaign committee."
The Boston Globe: Gay Business Group Rescinds Charlie Baker's Honor
"The episode underscores the difficulty Baker faces in attempting to both build bridges to national Republicans and also maintain his moderate image back home. A popular figure who supports gay marriage and abortion rights, Baker has repeatedly emphasized that his Massachusetts brand of Republicanism is different from the national GOP's. The Globe reported Wednesday that Baker is planning to speak at the Republican Jewish Coalition's spring leadership meeting in Las Vegas, along with conservatives such as Senator Ted Cruz of Texas and controversial pastor John Hagee, who vociferously opposes gay marriage."
WBUR: Officials Praise GE's $50M Philanthropic Boston Plans — But Others Protest Its Tax Breaks
"It's not every day a company gives Boston a $50 million donation. But demonstrators on the slushy streets below chanted into the bitterly cold wind, denouncing GE's charity. 'It's peanuts to them,' said Cole Harrison, head of Massachusetts Peace Action. 'For them to give $50 million is an insult.'"
Radio Boston: Are Boston Rents Slowing?
"A new housing report from real estate firm REIS says monthly rents in Boston increased by just .1 percent in the first quarter of this year. After five years of increases, the slowdown appears to be good news. Yet, the average apartment in Greater Boston still rents for over $2,000 a month. It turns out, if you look beyond the high-end, luxury condos, prices are still soaring throughout the city."
This segment aired on April 8, 2016.