Mass. Health Law 10 Years Later, What Have We Learned?
19:30
Play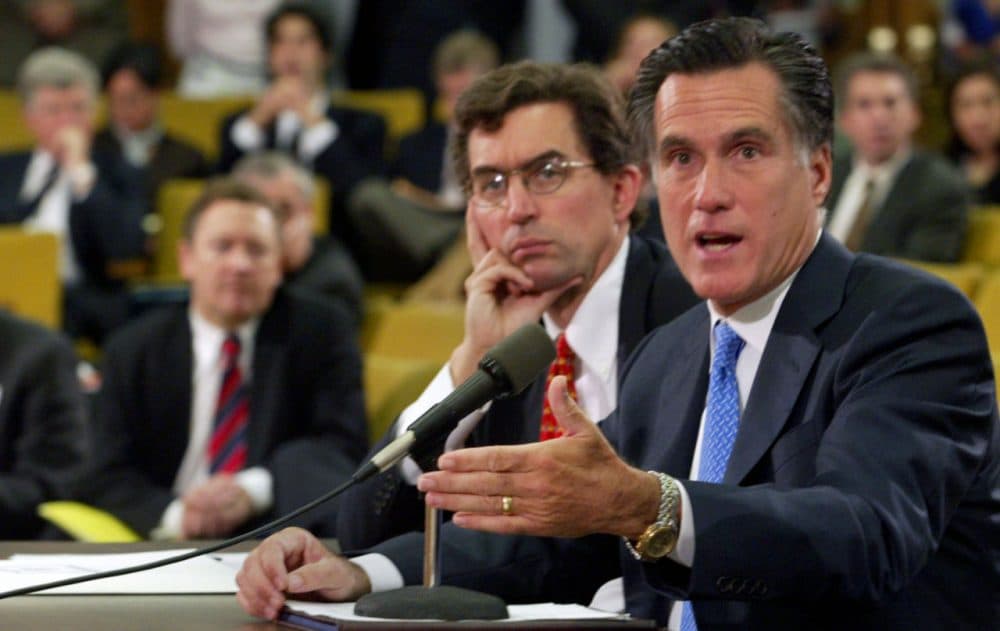 This article is more than 5 years old.
On the 10 year anniversary of the landmark Massachusetts health care law, we look back at what it was hoped to be, and what it is today. Governor Mitt Romney signed the bill, Chapter 58, into law ten years ago today and it eventually became a model for President Obama's Affordable Care Act.
The law includes a personal mandate, an employer mandate, the creation of a health insurance marketplace, and made changes to the state's Medicaid program.
In the last ten years, here's just a piece of what we know about what's changed for health care coverage in Massachusetts:
The percentage of residents without coverage dropped by half — from almost 10 percent in 2006 to a little more than 4 percent in 2014.
Three-hundred and twenty fewer people died in each of the first four years of mandatory health insurance in the Bay State.
Insurance costs in Massachusetts are higher that the U.S. average, and those average costs rose here under the reform.
We hear from analysts and Massachusetts residents, including several who did not have insurance before the state's first-of-its kind law.
Guests
Martha Bebinger, WBUR reporter covering health. She tweets @MBebinger.
Jon Hurst, president of the Retailers Association of Massachusetts. He tweets @JonHurstRAM.
Amy Whitcomb Slemmer, executive director of Health Care For All. She tweets @HCFA.
More
CommonHealth: On Mass. Health Law's 10th Anniversary, Here Are 12 Things To Know
"The total number of Massachusetts residents with health insurance grew by somewhere between 441,251 and 590,195 from 2005 to 2015."