Sports With Bill Littlefield: The Celtics' Postseason Path And A Shaky Start For The Sox
07:00
Play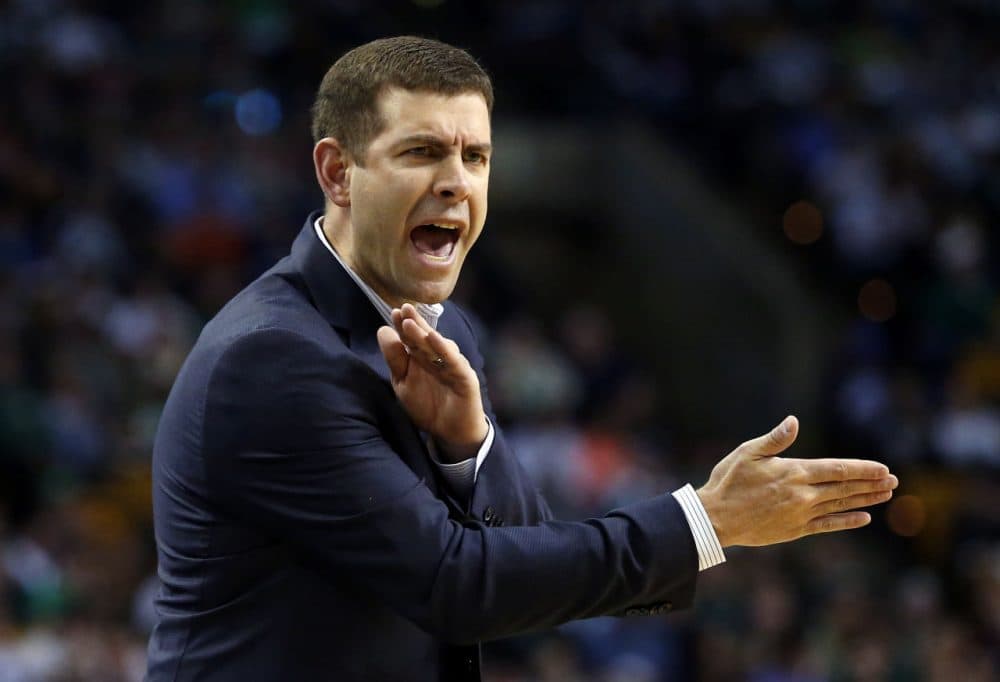 This article is more than 5 years old.
Bill Littlefield joins us for our weekly check-in on all things sports. We're talking the Celtics' post-season path, the Red Sox shaky home opener and the often-neglected New England Revolution.
Guest
Bill Littlefield, host of NPR's Only A Game, which tweets @OnlyAGameNPR.
More
ESPN: Celtics Coach Brad Stevens Sends Playoff Scenarios To Recycling Bin
"Stevens, a card-carrying member of the 'focus on what you can control' club, doesn't see any benefit to obsessing over what might happen on the final day of the regular season. His singular focus is on trying to snap his Celtics out of a 5½ -quarter funk that robbed his team of the chance to control of where it lands in the playoff seedings."
The Boston Globe: Are Orioles This Good, Or Red Sox This Bad?
"The Orioles may not be this good, but right now they are what they are: the only undefeated team in baseball. And the Red Sox are what they are: sub .500 after seven games and two last-place finishes."
This segment aired on April 13, 2016.