What Does Welch v. U.S. SCOTUS Decision Mean For Mandatory Minimums?
16:29
Play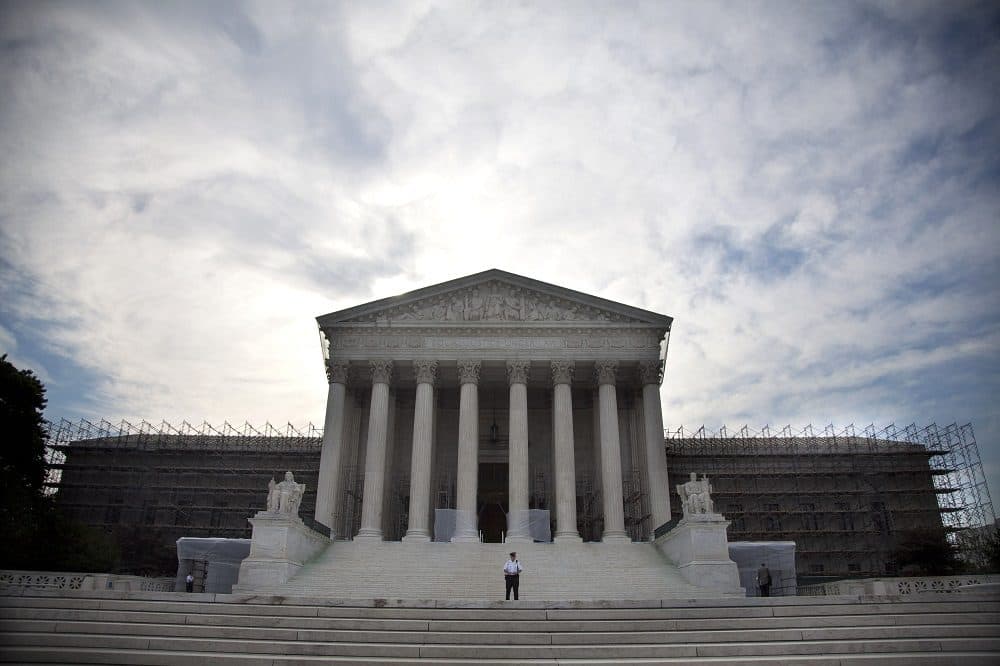 This article is more than 5 years old.
A new U.S. Supreme Court ruling could mean that hundreds of people convicted of violent felonies — including some in Massachusetts federal court — will be re-sentenced.
The 7-1 vote involves the case Welch v. United States. The justices ruled that a decision in a previous case about federal sentencing will apply to those who've already been sentenced or those whose cases are closed.
Former Massachusetts federal Judge Nancy Gertner says the ruling shows that the justices are chipping away at mandatory minimum sentencing.
Guests
Nancy Gertner, former Massachusetts federal judge, senior lecturer on law at Harvard Law School and WBUR legal analyst.
Michael O'Keefe, Cape and Islands district attorney.
More
Vox: Welch v. US: A Surprise Supreme Court Decision Will Let Some Federal Prisoners Out Early
"Some federal prisoners might qualify for shorter sentences, or even release, after a Supreme Court ruling today that held that a decision last year on a major criminal law case would be applied retroactively."
Supreme Court of the United States: Welch v. United States
"Federal law makes the possession of a firearm by a felon a crime punishable by a prison term of up to 10 years, 18 U. S. C. §§922(g), 924(a)(2), but the Armed Career Criminal Act of 1984 increases thatsentence to a mandatory 15 years to life if the offender has three or more prior convictions for a "serious drug offense" or a "violent felony," §924(e)(1)."
SCOTUSblog: Argument Preview: Complex Retroactivity Questions Arising From Justice Scalia's Void-For-Vagueness Decision Last Term
"It seems increasingly clear that the current Supreme Court Term will have to be headlined 'Justice Scalia is sorely missed.' Next Wednesday, March 30, the Court will hear argument in yet another criminal case in which the unexpected passing of Antonin Scalia on February 13 will leave an unanswered 'hole' in the Court's deliberations."
This segment aired on April 19, 2016.