Sports With Bill Littlefield: Celtics' Playoffs Struggle, Claude Julien, Red Sox Check-In
06:30
Play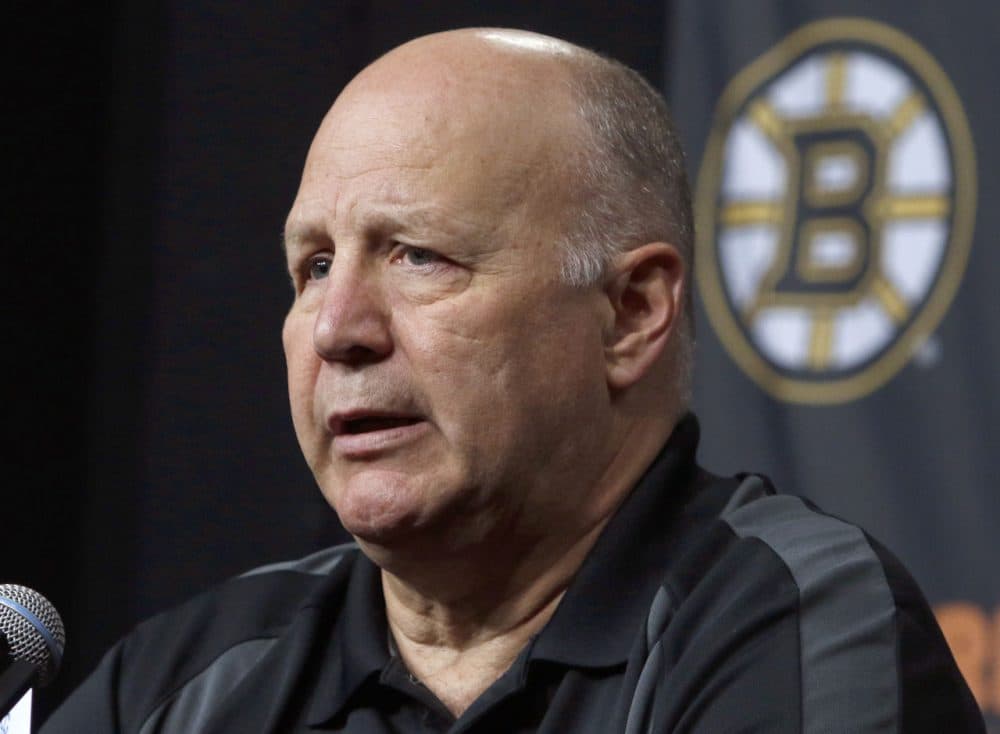 This article is more than 5 years old.
Bill Littlefield joins us for a weekly sports check-in. We'll discuss the Celtics' slow start to the NBA playoffs and the Bruins' surprising announcement that head coach Claude Julien will remain with the team. We'll also check in on the Boston Red Sox, now two weeks into the season.
Guest
Bill Littlefield, host of NPR's Only A Game, which tweets @OnlyAGameNPR.
More
The Boston Globe: Celtics Building A Debacle, One Brick At A Time
"Every Celtic game these days is like a UConn women's basketball game. In reverse. Every Celtic opponent is UConn. It's always something like 30-10 in the first few minutes.If this keeps up the Celtics will soon join the Bruins in spring hibernation."
The Boston Globe: In Transition Game, Claude Julien Staying Put As Bruins Coach
"'I emphatically believe that Claude is a coach who can take us through what I'll describe as a bumpy transition period this year,' said Sweeney, named GM a year ago in the wake of Peter Chiarelli's dismissal. 'We've got work to do. I have work to do.'"
The Boston Globe: David Duchovny's New Novel Is Proof You Can't Be Good At Everything
"The literary publishing game has always been an arranged marriage between art and commerce, and the proliferation of novels written by television or movie stars may be taken as one of the unfortunate and inevitable byproducts. It's a foolproof arrangement, one that guarantees sales to the publisher and artistic legitimacy to the pretty face."
This segment aired on April 20, 2016.