Mass. Students To See More Affordable Four-Year Degree With 'Commonwealth Commitment'
12:02
Play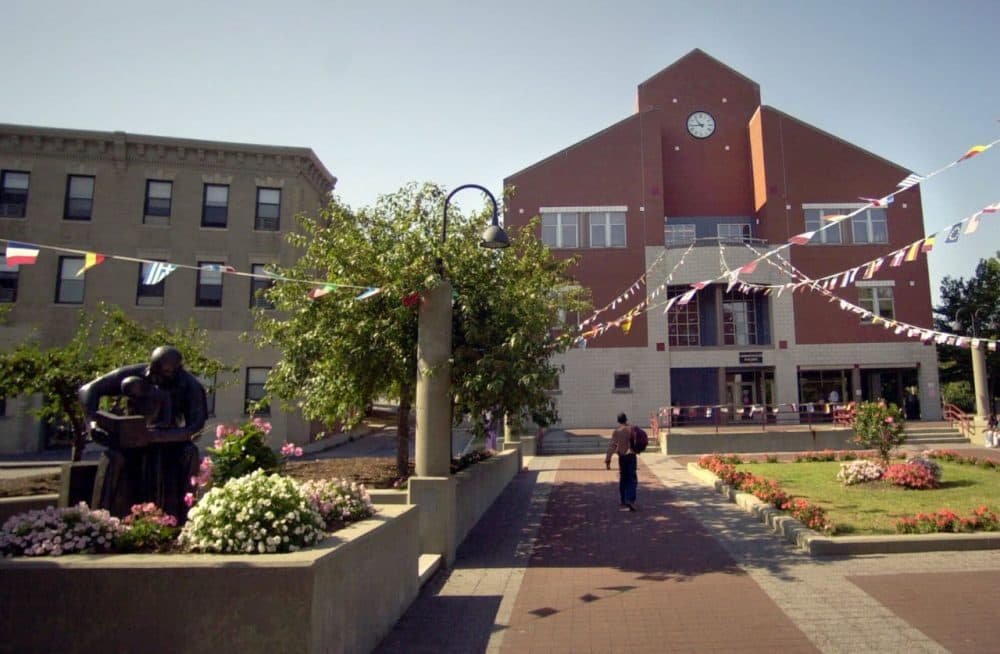 This article is more than 5 years old.
This week, state education officials announced something called Commonwealth Commitment.
Under the program, community college students would get a 10 percent rebate on tuition and fees at the end of each successfully completed semester. Then, if they qualified, they could transfer to a four-year-state university and get the same discount.
On Thursday Gov. Charlie Baker said this could save the average student about $5,000, bringing the total cost of a four-year college degree — before grants and scholarships — down to about $25,000.
Guests
Carlos Santiago, commissioner for the Massachusetts Department of Higher Education, which tweets @MassDHE.
Natalie Higgins, executive director of Public Higher Education Network of Massachusetts, which tweets @MassPHENOM.
More
WBUR's Learning Lab: State Program Could Lower Cost Of College For Mass. Students
"State officials are touting a new program they say could help Massachusetts students save an average of about $5,000 off the cost of obtaining a bachelor's degree. The initiative, dubbed "Commonwealth Commitment," will give qualifying undergraduates a 10 percent rebate at the end of each semester they complete. Students would earn an associate's degree at one of the state's community colleges, then transfer with a tuition waiver to a four-year Massachusetts university. In addition, their tuition and mandatory fees on any campus would be frozen at the date they start the program."
The Boston Globe: Officials unveil plan to make college more affordable
"In an initiative billed as the most far-reaching of its kind, higher education leaders Thursday unveiled plans to sharply reduce college costs for community college students who go on to attend a state university."
Inside Higher Ed: Rebate For Completion
"Massachusetts officials on Thursday announced a new program to encourage students attending community colleges to finish their programs and move on to four-year institutions.'We have to get more students in so they're completing at rates that will assist us in filling gaps in job openings across the commonwealth,' said Carlos Santiago, the state's commissioner of higher education."
This segment aired on April 22, 2016.