How This Year's Unpredictable Cold Snaps Have Devastated New England's Peach Crop
05:46
Play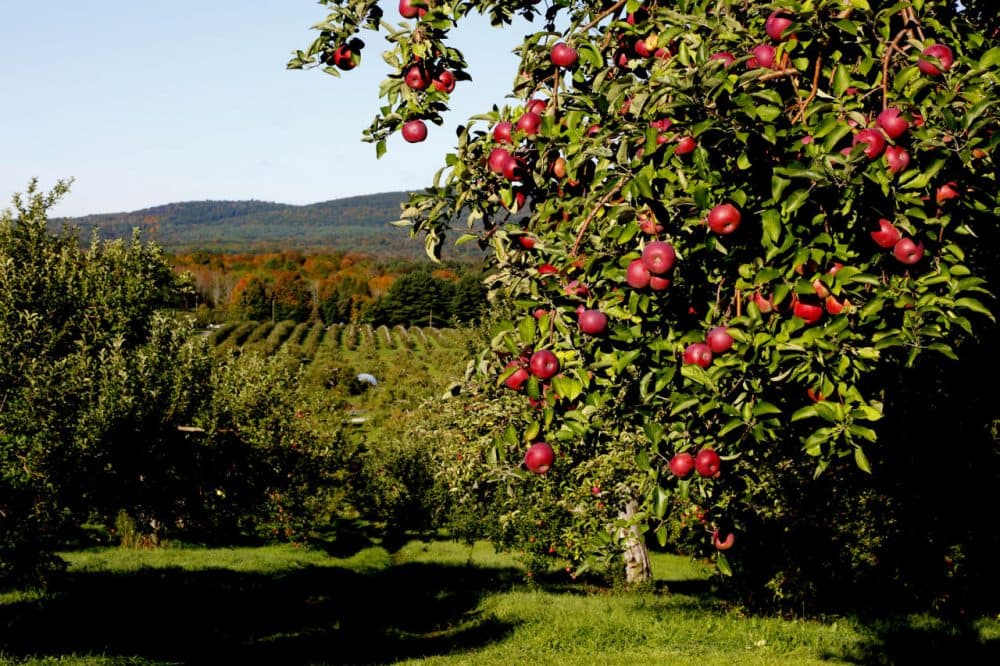 This article is more than 5 years old.
Just when you thought spring was here for good...New England has a little more cold and gray left in it yet.
For fruit farmers around the region this year's unpredictable weather has become a major headache. Peach crops have been devastated, and farmers are doing everything they can to make sure apples aren't next.
Guest
Michael Smolak, owner of Smolak Farms, which tweets @smolakfarms.
More
The Salem News: Cold Weather Causes Massive Peach Crop Destruction In New England
"Dormancy is the time when a peach tree is not producing leaves or buds during winter. A peach tree might grow leaves and bloom if there are bouts of warm weather during a time when the tree is normally dormant. In the case of this season, those blooms succumb to cold weather. Smolak attributes climate change to this year's crop destruction. In the past, he said, farmers in this area would lose a peach crop only once every five years, but since colder weather is present in April, anything that buds early is affected."
This segment aired on April 26, 2016.