Gov. Kasich Will Suspend Campaign, Making Donald Trump De Facto GOP Nominee
06:29
Play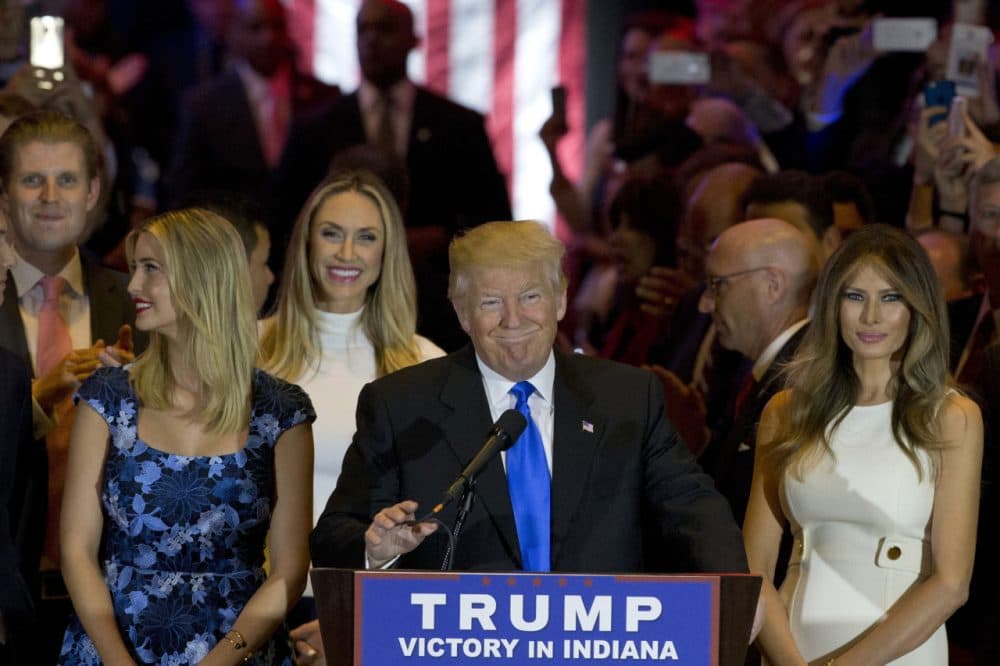 This article is more than 5 years old.
Ohio Gov. John Kasich will suspend his presidential campaign Wednesday afternoon, according to campaign sources. Kasich's decision makes Donald Trump the last remaining Republican presidential candidate, and the de facto nominee, after Texas Sen. Ted Cruz dropped out of the race last night after a bruising loss in the Indiana primary.
Guest
Todd Domke, WBUR Republican political analyst. He tweets @ToddDomke.
More
WBUR: Kasich Dropping Out Of Presidential Race; Donald Trump Assured GOP Nomination
"Donald Trump is the apparent GOP presidential nominee after his two remaining rivals ended their White House bids."
WBUR: Commentary: Will Trump Redefine 'Presidential'?
"Donald J. Trump wants to be addressed as 'Mister Trump' by his underlings. And those who consider themselves Trump loyalists are happy to oblige. When his campaign manager, Corey Lewandowski, was asked about his strategy to 'let Trump be Trump,' he said, yes, his strategy was: 'Let Mr. Trump be Mr. Trump.'"
This segment aired on May 4, 2016.