Stuck At The 'Last-Mile': Rural Mass. Fights For High-Speed Internet
11:30
Play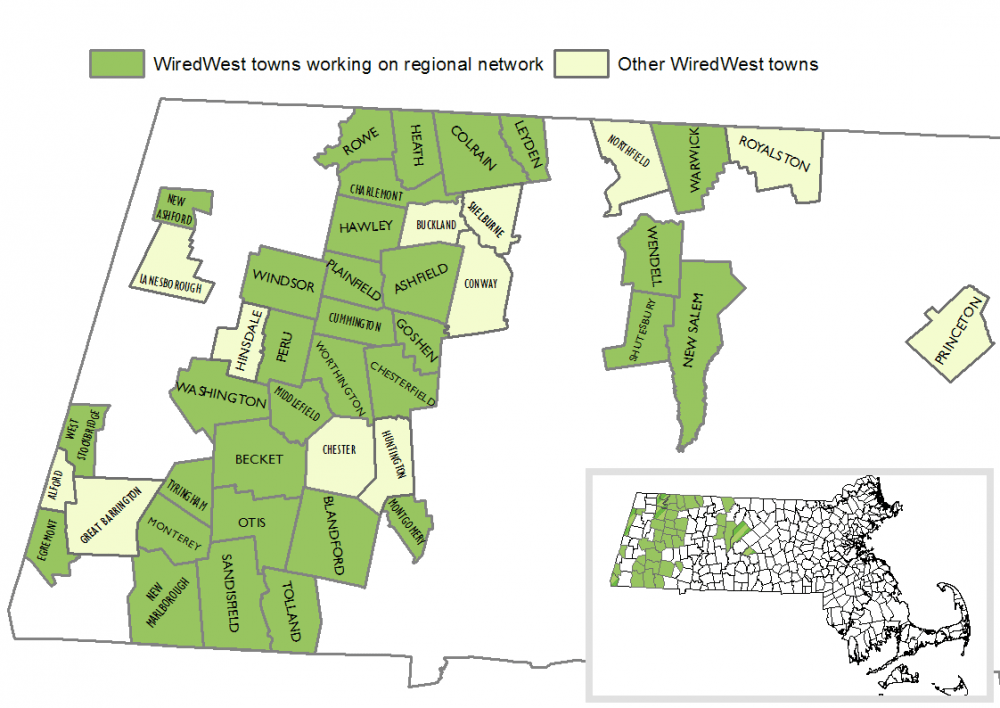 This article is more than 5 years old.
Would you buy a home without 21st century Internet access?
That's the plight facing nearly 30,000 residents in western Massachusetts. Towns like Plainfield, Blandford and New Marlborough lack the fiber optic network required to bring high-speed Internet into their homes.
To close the gap, often referred to as "The Last-Mile," 47 towns have joined the collaborative WiredWest. The group has proposed a taxpayer-funded regional network owned and operated by the towns to provide Internet to residents. However, the group has faced criticism from the state and though funds have been authorized from the state, they've not been released.
Now, a new report from Harvard's Berkman Center for Internet and Society is criticizing the state for that decision.
Guests
Susan Crawford, John A. Reilly Clinical Professor at Harvard Law School, co-director of the Berkman Center. She tweets @SCrawford.
More
Berkman Center Report: WiredWest: A Cooperative Of Municipalities Forms To Build A Fiber Optic Network
"In 2015 these 24 towns, all lacking highspeed Internet access, passed borrowing authorizationstotaling $38 million to build fiber connections to homes and businesses. They are members of a cooperative called WiredWest. If all the towns went forward to collectively operate a regional network and provide services, they'd capture economies of scale and retain revenue locally."
Backchannel: The Hills Are Dead — Without The Sound of Internet Access
"The tale is disheartening. Dozens of small towns in Western Mass have been working for years towards forming a cooperative in an effort to take advantage of economies of scale — and to ensure their homes and businesses have future-proof, 21st century fiber connections. But they've been met with indifference at the state level. The towns are willing to put up most of the cost but need the Commonwealth's help to get the fiber job done. "