The Boston Globe's Buyouts And 'Reinvention'
05:59
Play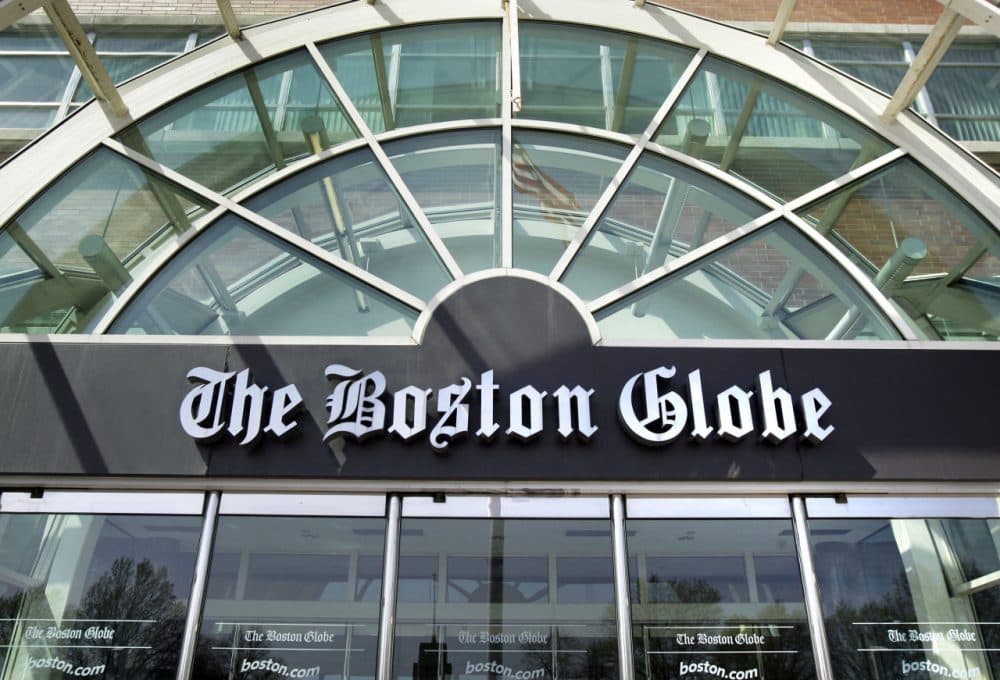 This article is more than 4 years old.
After a round of layoffs and buyouts last fall, The Boston Globe is once again looking to trim its staff, offering another round of employee buyouts.
A memo from Globe Editor Brian McGory to his staff says, "The Globe's numbers aren't as good as our words...so we need to take down costs across the company."
Guests
John Carroll, professor of communication at Boston University and WBUR senior analyst. He tweets @johncarroll_bu.
More
Boston Business Journal: Boston Globe Employees Brace For Another Round Of Layoffs
"The Boston Globe is bracing for a fresh round of employee buyouts, only months after similar offers were made to staffers."
Dan Kennedy's Media Nation: Globe Editor McGrory: It's Time To Rethink Everything We Do
"Last fall I asked McGrory if the redesigned, thinner Saturday print edition was a prelude to cutting back on the number of print days. At that time he said no, but added, 'We're constantly thinking and rethinking this stuff.' Many newspaper industry observers believe it's inevitable that daily papers will eventually move to a weekend print edition — where most of the advertising appears — supplemented by digital the rest of the week."
This segment aired on May 11, 2016.