Why Has It Taken So Long For An American Woman To Get This Close To The Oval Office?
21:59
Play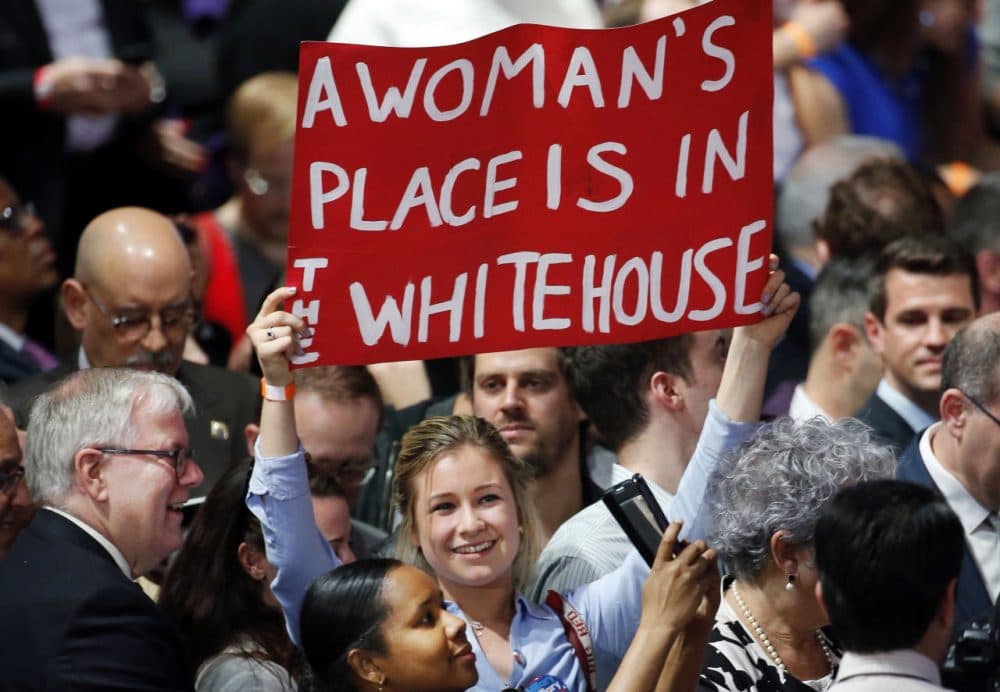 This article is more than 4 years old.
As Hillary Clinton moves closer to becoming the first woman ever to be nominated for president by a major political party, it's worth asking: why has it taken so long for an American woman to get this close to the Oval Office?
Part of the answer is slow-changing public attitudes.
Ellen Fitzpatrick will speak about her book at the Newton Free Library May 13.
Guest
Ellen Fitzpatrick, history professor at the University of New Hampshire.  Her latest book is "The Highest Glass Ceiling: Women's Quest For The American Presidency." She tweets @EllenFitzp.
More
The New York Times: The Highest Glass Ceiling
"Some of the threads Fitzpatrick traces through her subjects' stories prove disheartening. She writes of how Woodhull attributed her career in politics to a spirit who had appeared to her in childhood and prophesied 'that she would become the ruler of her people,' while Smith's explanation of her success was a vague nod to destiny: 'It was just to be and I had little to do about it.' And while no one would describe Hillary Clinton as a shrinking violet, recall her aw-shucks assertion during a recent debate: 'I never thought I'd be standing on a stage here asking people to vote for me for president.' It's a reminder of how hard it remains for women to simply admit to ambition."
This segment aired on May 11, 2016.