New SEC Rules Mean 'Ordinary People' Can Invest In Startups
Play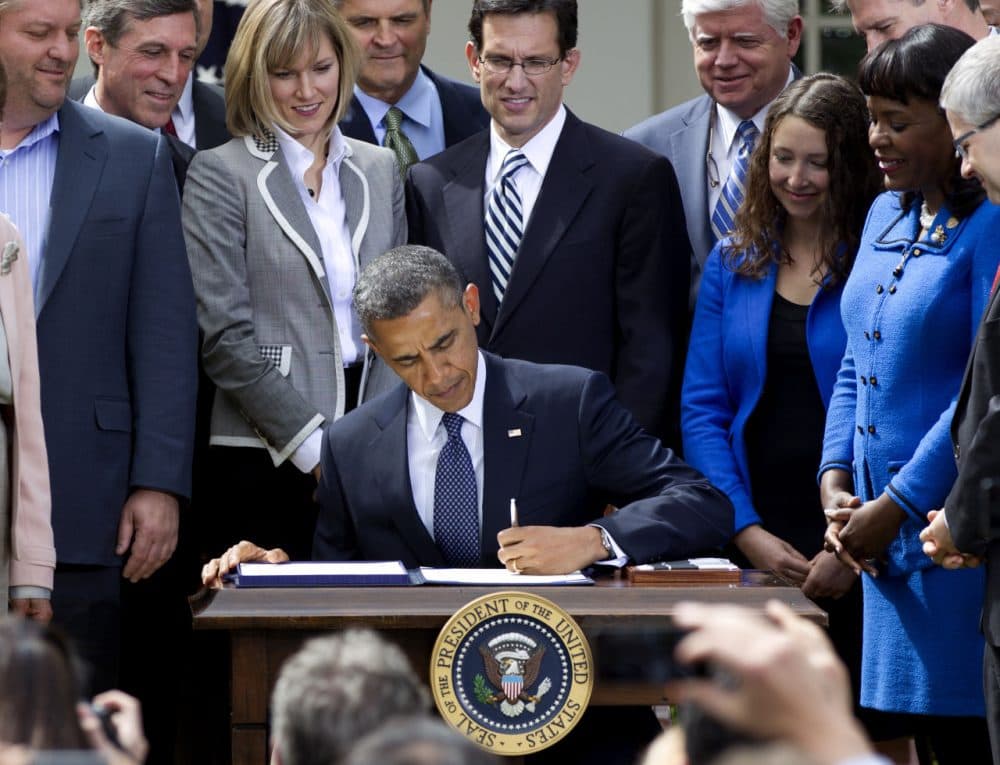 This article is more than 6 years old.
Venture capital is a rarefied business with enormous risks and — potentially — enormous rewards.
But now, you don't have to be a wealthy venture capitalist to get in on the game. This week, the Securities and Exchange Commission activated new rules that make it possible for people earning less than $200,000 a year able to invest in startups. It essentially democratizes venture capital. But, is that a good thing?
Guests
Peter Cohan, business lecturer at Babson College, author of "Hungry Startup Strategy" and an angel investor. He tweets @petercohan.
Mike Norman, co-founder and president of Wefunder, one of the websites now hosting equity crowdfunding campaigns. He tweets @MikejNorman.
More
Marketplace: Crowdfund My Startup, Please!
"The Securities and Exchange Commission has ushered in a new era of small-investor equity crowdfunding under Title III of the JOBS (Jump-Start Our Business Start-Ups) Act. It allows ordinary investors, subject to various regulatory restrictions, to purchase equity shares in small businesses that publicize their investment opportunities on new crowdfunding platforms, such as NextSeed, FlashFunders, SeedInvest and Wefunder. The companies started advertising their new ideas on those crowdfunding platforms Monday."
Fast Company: Today Is A Historic Day For Startup Investing, And Some Entrepreneurs Are Worried
"Despite the headlines, some people think the new SEC investing rules may do more harm than good."
Harvard Business Review: Don't Expect New Crowdfunding Rules To Create A Startup Boom
"Investing in startups is no longer limited to the wealthy in the U.S. The New York Times reports, 'Starting Monday, new rules will permit anyone, not just the moneyed, to risk $2,000 a year or more investing in small companies in exchange for a stake in the business. Companies can raise up to $1 million a year this way.'"
This segment aired on May 17, 2016.