WBUR Poll Finds Tight Race Between Clinton, Trump In New Hampshire
07:31
Play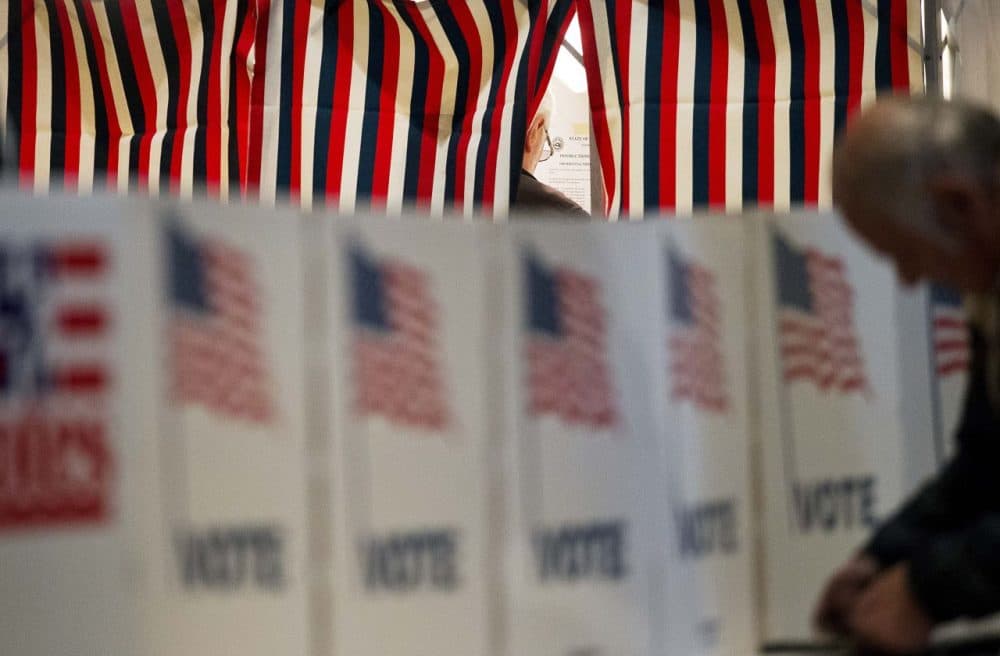 This article is more than 4 years old.
A new WBUR poll finds that — if the presidential election were held today — it would be a close contest between Democratic front-runner Hillary Clinton and apparent Republican nominee Donald Trump.
In the survey of likely New Hampshire voters, Clinton leads Trump 44 percent to 42 percent — 7 percent are undecided.
Guest
Anthony Brooks, WBUR's senior political reporter. He tweets @anthonygbrooks.
More
WBUR: WBUR Poll Finds It'd Be A Close Clinton-Trump Contest In New Hampshire
"If the presidential election were held today between the apparent Republican nominee, Donald Trump, and the Democratic front-runner, Hillary Clinton, the outcome would be very close. That's according to a new WBUR poll (topline, crosstabs) of likely New Hampshire voters."
WBUR: WBUR Poll Analysis: Romney Candidacy Would Bring Risks For Both Trump And Clinton
"After a deeply fractious primary, most of the GOP seems to be making their peace with Donald Trump as their nominee for president."
Cognoscenti: Optimists, Pessimists And The Muddying Of America's Political Process
"I'm a member of the Optimists' Club. It used to be a great club. The dues were low, we had terrific members and a full and fun set of activities."
This segment aired on May 18, 2016.