Commencement Roundup: Speakers Entreat Graduates To Tackle Life's Challenges
06:00
Play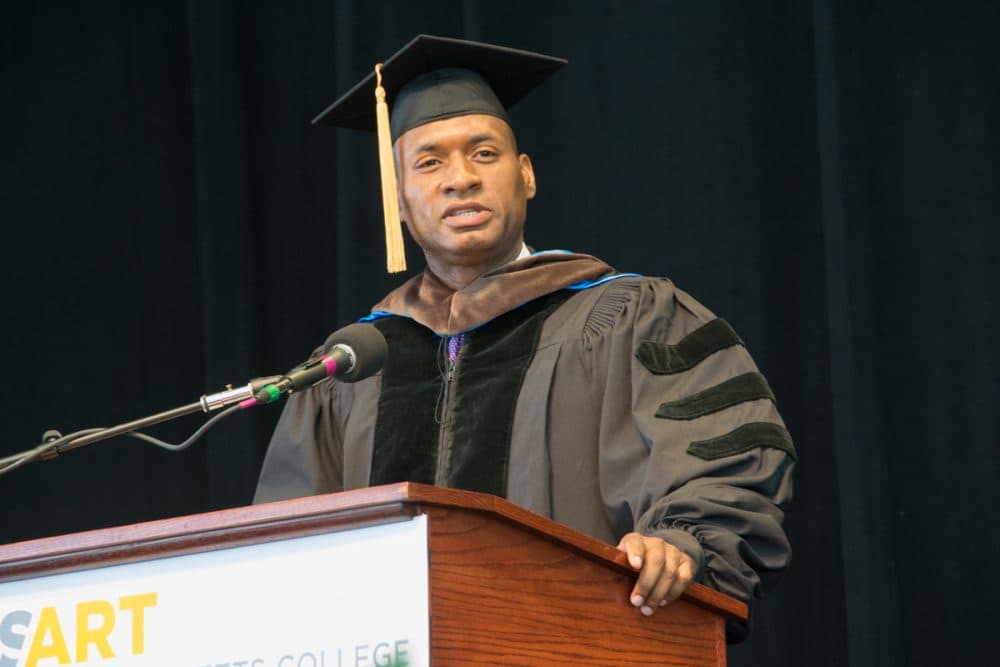 This article is more than 4 years old.
In this commencement season, we've been listening to excerpts of some of the best graduation speeches given around New England. For example, last week, you heard Sen. Elizabeth Warren encouraging the class of 2016 to discover what's possible when you embrace the improbable.
Over the course of this week, several commencement speakers challenged newly minted grads to dig deep and consider the question of justice. How will they live their lives with morality, honesty, righteousness and a genuine respect for people? Especially in these times.
Excerpted Speakers
Michelle Alexander, civil rights lawyer and author of "The New Jim Crow: Mass Incarceration in the Age of Colorblindness." She spoke during the Simmons College undergraduate commencement Friday morning. She tweets @thenewjimcrow.
Ralph Gants, Massachusetts Supreme Judicial Court chief justice. He spoke during the University of Massachusetts Law School commencement in Dartmouth on Monday.
Charles Blow, New York Times Op-Ed columnist. He spoke during the Massachusetts College of Art and Design commencement on Thursday. He tweets @CharlesMBlow.
This segment aired on May 20, 2016.