Searching For The Shrinking Middle Class In Worcester
13:59
Play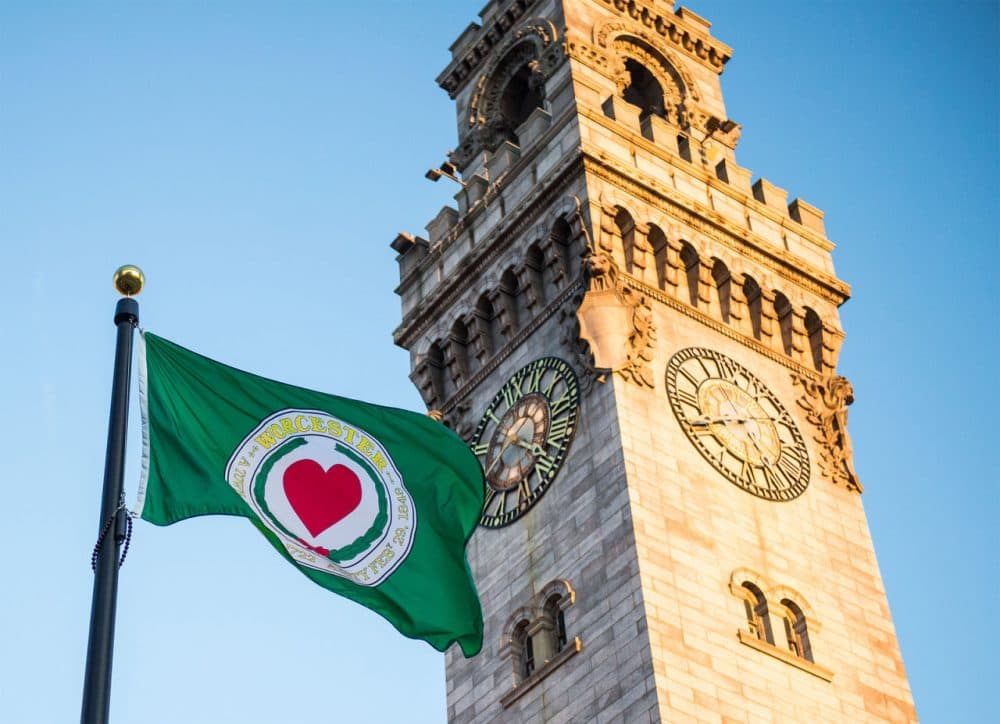 This article is more than 4 years old.
In Worcester, "The Heart of The Commonwealth," state officials took the inaugural ride on its newest high speed artery to Boston Monday.
Called the "Heart to Hub," the non-stop commuter rail ride shaves off 13 stops and a half hour between the two most populous cities in New England. Officials hope it will help link snake person workers and students in Worcester to tech companies in Boston.
Like in many other American cities, the people who live in Worcester are changing. Just a few generations ago, the city depended on manufacturing. Now, it boasts a large community of medical professionals and educators, thanks to the many hospitals and schools. The middle-class aspirations of the city's blue collar workers in the early 1900s have given way to better education, and jobs that require it.
Across the country, the middle-class has shrunk, to the point where it may no longer be the economic majority in the U.S., according to the Pew Research Center.
Adam Davidson says the changing dynamics of Worcester can lend insight into why it's so complicated to move into the middle class now. His father's family immigrated to the U.S. from Lithuania and eventually ended up in Worcester.
Guests
Adam Davidson, co-founder of NPR's Planet Money. He tweets @AdamDavidson.
Joseph Petty, mayor of Worcester. He tweets @MayorPetty.
More
The New York Times Magazine: What Happened To Worcester?
"A central Massachusetts city enabled the author's ancestors to move into the good life of the middle class. That move is more complicated now."
This segment aired on May 23, 2016.