Boston Mayor Marty Walsh On Unions, Affordable Housing, Gun Violence
17:32
Play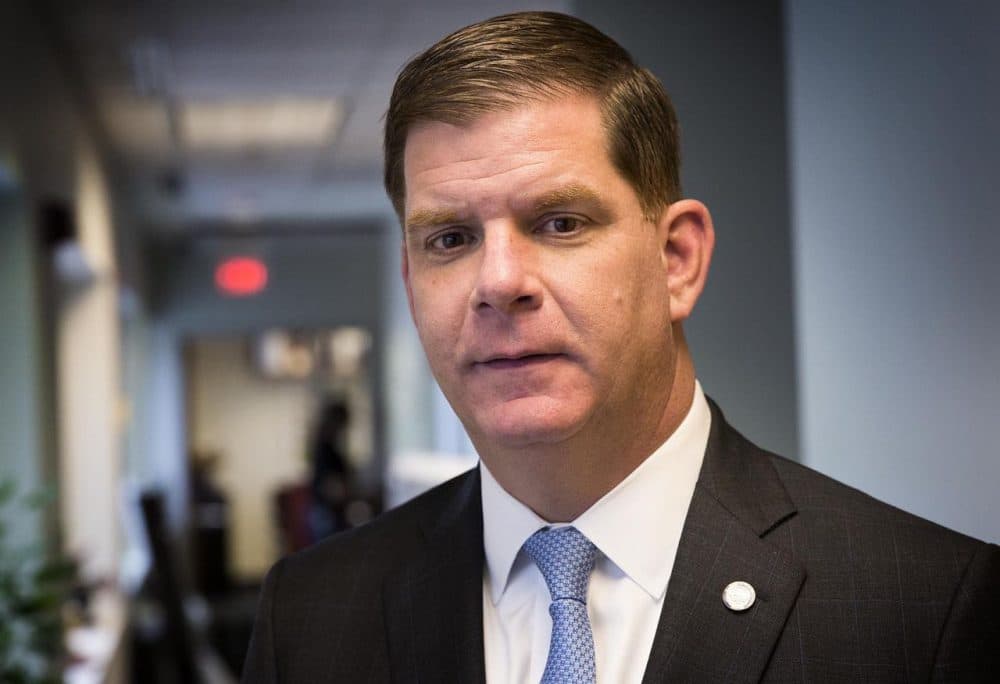 This article is more than 4 years old.
It's a busy time for the mayor of Boston. This week, Marty Walsh was at the White House to talk about gun violence.
On Tuesday, his office announced a new affordable housing development program. And, all of this follows last week's federal indictment of his director of tourism, sports and entertainment, Kenneth Brissette, for allegedly withholding city permits to pressure organizers of a music festival to hire union workers.
Guest
Marty Walsh, mayor of Boston. He tweets @marty_walsh.
More
WBUR: Boston's Walsh Earmarks $7.5M For Affordable Housing Program
"Mayor Marty Walsh's administration is earmarking $7.5 million to help keep Boston residents in affordable rental housing. The program announced Tuesday will provide loans to what the administration is labeling 'responsible investor-owners.' In exchange, the property owners 'will be required to maintain the tenancies of residents in good standing and will also be required to maintain affordable rent levels for the units in the property for a minimum of 50 years.'"
Radio Boston: How Labor Laws Could Play Out In Cases Involving Boston Officials
"Exactly where have American courts drawn the line between lawful labor union activity and illegal actions such as racketeering? It's a fascinating history that matters now, as a federal probe of local unions has put Boston Mayor Marty Walsh in the spotlight, along with the city's tourism director, Kenneth Brissette. He's been indicted on charges of 'union-related extortion.'"
The Boston Globe: Video Captures Off-Duty Officer, Pedestrian In Scuffle
"Boston police have launched an internal investigation after video surfaced of an off-duty officer roughing up a civilian in the Back Bay, which began when the man was crossing a street and struck the officer's car window with his umbrella as the vehicle turned onto the road."
This segment aired on May 26, 2016.