Andrew Bacevich On What He Calls 'America's Hopeless War For The Middle East'
Play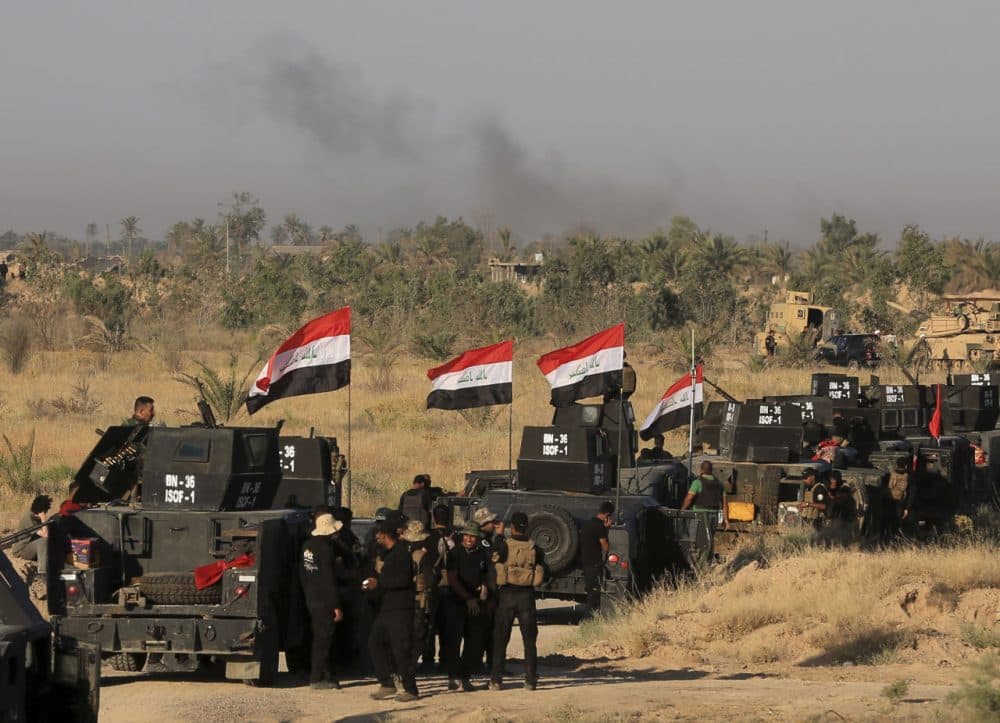 This article is more than 6 years old.
Andrew Bacevich, a retired Boston University professor, calls America's involvement in the Middle East one long war that has stretched on for close to 40 years — from Beirut to Bosnia, from Iraq to Afghanistan, from Libya to Pakistan, from President Jimmy Carter to President Barack Obama.
It's a war that America is still fighting — and Bacevich says it's not working, that it's time to stop it and rethink our approach to this part of the world.
Guest
Andrew Bacevich, retired Army colonel who lost a son fighting in Iraq in 2007. He taught history and international relations at Boston University. His new book is "America's War for the Greater Middle East: A Military History."
More
The Boston Globe: War Out Of Sight, Sacrifice Out Of Mind
"In the dispiriting summer of 1979, a beleaguered President Jimmy Carter tried to sell his fellow citizens on a radical proposition: Having strayed from the path of righteousness, the nation was in dire need of moral and cultural repair."
The Atlantic: Obama's Biggest Gamble
"The title of Jeffery Goldberg's very fine essay notwithstanding, there is no Obama Doctrine. Indeed, over the course of his on-the-job education in statecraft, President Obama has developed a pronounced aversion to doctrines—grand statements of principle that subsequently provide an enduring basis for policy."
The Washington Post: A Legacy Of U.S. Military Failure In The Middle East Over The Past Three Decades
"Those familiar with Bacevich's work will recognize the clarity of expression, the devastating directness and the coruscating wit that characterize the writing of one of the most articulate and incisive living critics of American foreign policy."
This segment aired on May 31, 2016.