Passionate Debates In Mass. House Over Transgender Public Accommodations Bill
Play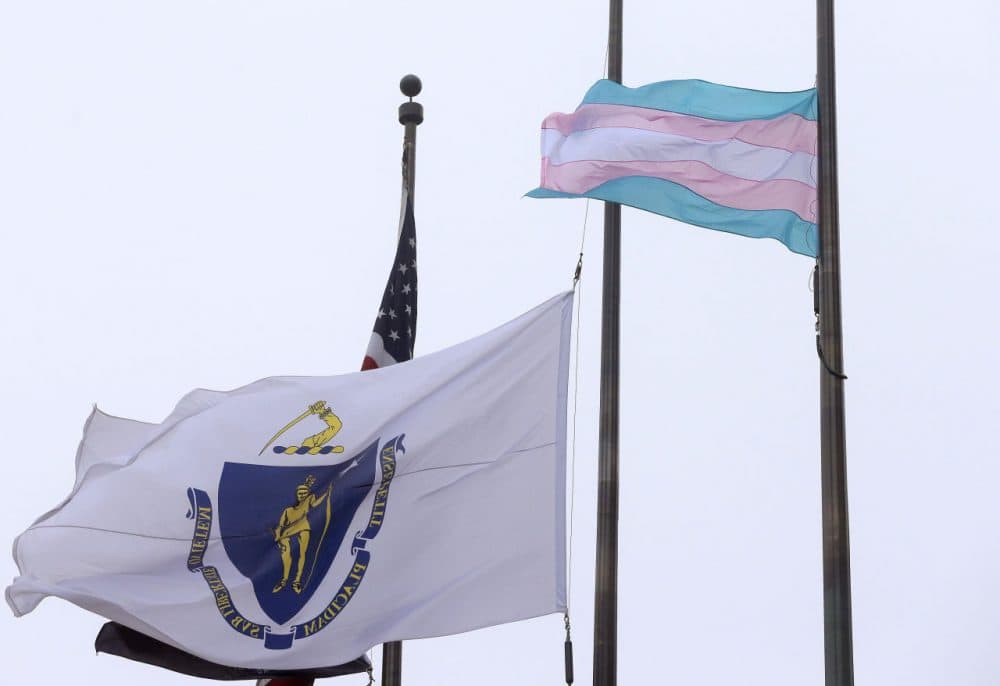 This article is more than 6 years old.
Debates are underway in the Massachusetts House over the Transgender Public Accommodations Bill, which would prevent discrimination in restaurants, hospitals, locker rooms, and bathrooms based on a person's gender identity.
Guest
Steve Brown, WBUR's State House reporter. He tweets @WBURSteve.
More
Radio Boston: Mass. House Set To Debate Transgender Bill
"The Massachusetts House is preparing to debate a bill Wednesday that would ban discrimination against transgender people in public accommodations like restaurants, sports arenas, gas stations and other public accommodations. It would also specifically allow people to use the restrooms, locker rooms and changing rooms that match their gender identity. Opponents to call it 'the bathroom bill.' The state Senate has already passed the bill. If signed into law, Massachusetts would join 17 other states with similar laws already on the books."
Politico: Baker Signals Support For Trans Bill In 'Current Form' As House Preps Amendments
"Baker's decision ensures that the House need not deliver a veto-proof majority for the bill — allowing both Democrats and Republicans who are on the fence about the legislation enough cover to vote against it. Many suspect some Democrats from more conservative districts will vote against the bill."
This segment aired on June 1, 2016.