Cambridge Marathoner Carries Olympic Torch In Rio
Resume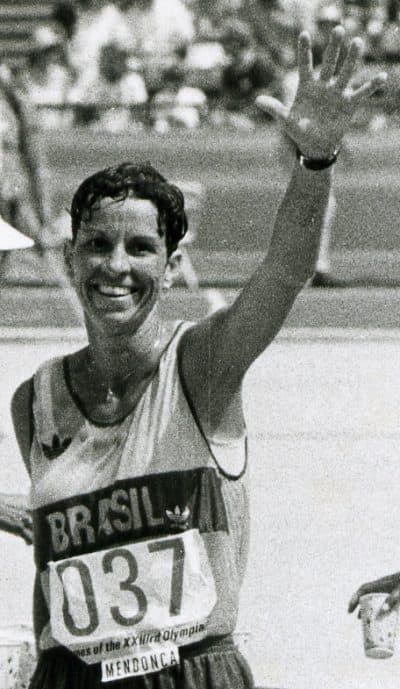 Friday morning, a former Cambridge public schools teacher teacher, local runner and Olympic marathoner will carry the famous Olympic torch along the streets of Rio.
Eleonora Mendonça, a native of Brazil, will weave through the streets of her hometown, representing the fight for women's athletics at the Games.
Mendonça was a key lobbier in the fight for the first women's Olympic race in California in 1984, after qualifying and being denied entry to the Olympics by Brazilian officials. She joined us, from Rio, and we began by talking about what the honor of bearing the torch, means to her.
Guest
Eleonora Mendonça, former Cambridge Public Schools teacher and Olympic marathoner.
This segment aired on August 4, 2016.