Hillary Clinton Lays Out Her Economic Agenda
14:00
Play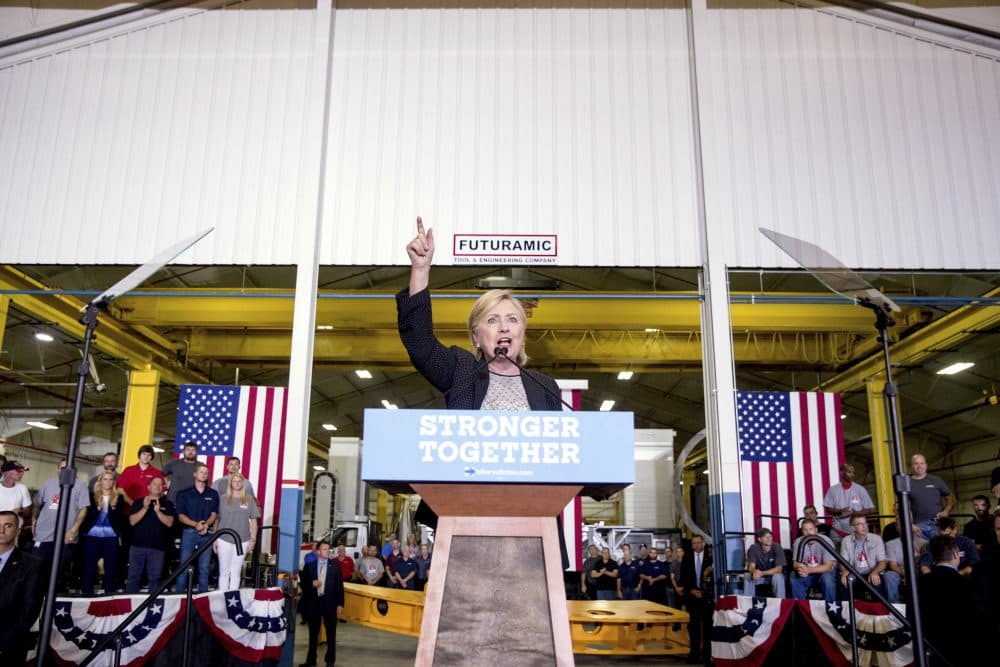 This article is more than 4 years old.
On Thursday, Democratic presidential nominee Hillary Clinton delivered an address in Detroit laying out her economic development plan. Clinton's speech follows Trump's address in Detroit on Monday. We talked to Jacob Hacker, director of the Institution for Social and Policy Studies at Yale University about that speech. Now, we're breaking down Hillary Clinton's speech and what it would mean for the country's economy and its workers.
Guests
Diana Furchtgott-Roth, senior fellow at the Manhattan Institute, former chief economist of the U.S. Department of Labor, and former chief of staff of President George W. Bush's Council of Economic Advisers. She tweets @FurchtgottRoth.
Simon Johnson, professor of Global Economics and Management at MIT. He is the co-founder of the economics blog BaselineScenario.com and has served as the chief economist for the IMF.
This segment aired on August 11, 2016.