'Fresh Fish': An Ode To Barefoot Living And New England Seafood
09:30
Play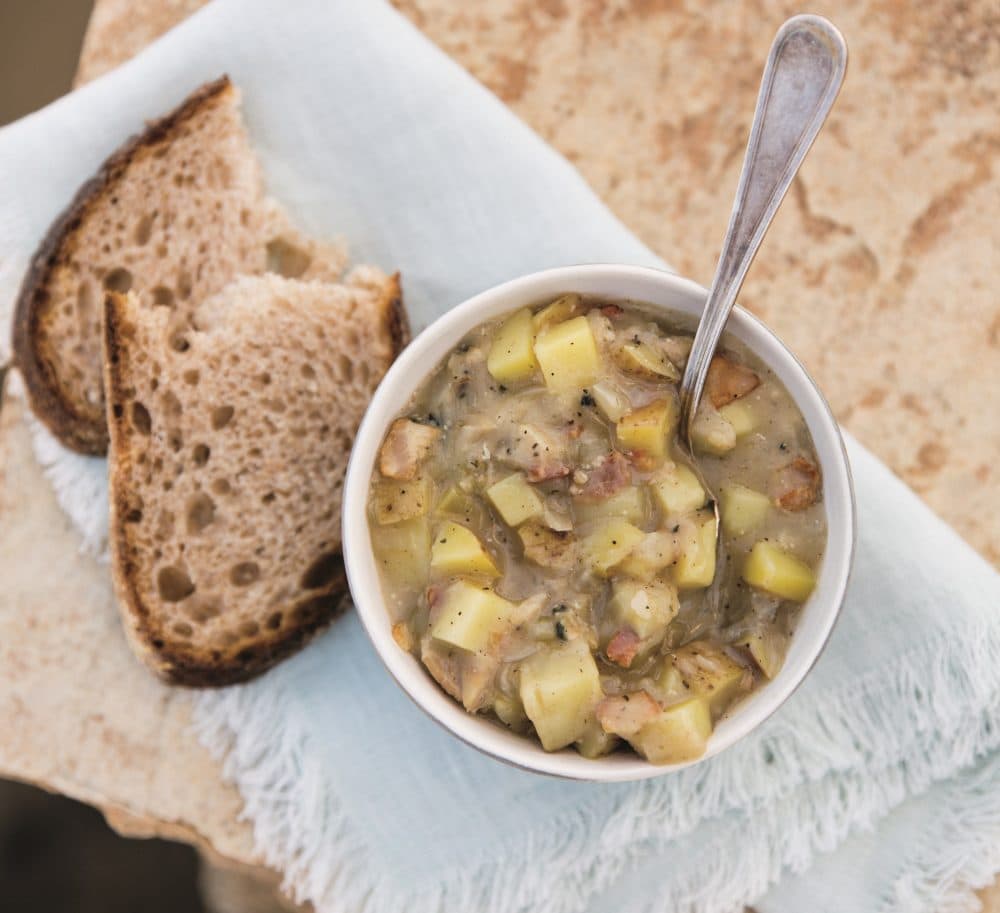 This article is more than 4 years old.
As summer vacations wind down and you can feel September in the air, there's still plenty of time left to enjoy the fresh summer flavors from our New England shores.
Author Jennifer Trainer Thompson calls fish and shellfish "superfoods" that are easy to cook, and delicious and healthy to enjoy all year long. And she says it's about time we get over our fear of fish and start cooking more of it.
Guest
Jennifer Trainer Thompson, author of the new book "Fresh Fish: A Fearless Guide To Grilling, Shucking, Searing, Poaching, and Roasting Seafood."
Rhode Island Clam Chowder
Rhode Islanders prefer a clear-broth chowder to the traditional "white" chowder, as they deign to call chowders across the state line. If you've never tried a clear-broth chowder, rush thee to the kitchen: It's awesome. From Galilee to Warwick, Rhode Island Broth Chowder is dished up in schools, at diners, in pubs. Indeed, I learned the secret from a public school line cook who moonlights at an oyster bar in Jamestown: Start by rendering fat from salt pork and then make a roux by adding flour to the fat. The flavors are strong and pronounced, and I think that a clam broth is better than chicken soup for a cold. I like it with a lot of black pepper and a few dashes of Tabasco sauce.
Ingredients:
20 littleneck clams
4 slices bacon, chopped
2 tablespoons butter
1 large yellow onion, diced
2 celery stalks, diced
2 teaspoons fresh thyme
½ teaspoon black pepper
¼ teaspoon garlic powder
¼ teaspoon salt
3 tablespoons all-purpose flour
1 pound yellow potatoes, diced
Instructions:
Bring 6 cups water to a boil in a soup pot and add the clams. Return to a boil, then reduce the heat to medium and steam until the clams open, about 7 minutes. Use a slotted spoon to transfer the clams to a bowl. Discard any clams that did not open. Strain the clam broth through a paper towel-lined colander, reserving 4 cups of the broth. Shell the clams and dice the meat.
Fry the bacon in the soup pot over medium heat until crisp, about 8 minutes. With a slotted spoon, remove the bacon, leaving 2 tablespoons fat in the pot. Add the butter, onion, celery, thyme, pepper, garlic powder, and salt, and cook until the onions are translucent, about 7 minutes.
Add the flour, stir, and cook for 2 to 3 minutes. Add the reserved broth, stir, and then add the potatoes and the reserved bacon and cook until the potatoes are tender.
Serves 4–6
Stuffies
Back when pickle makers weren't cool, and vintage meant grapes, you could get stuffies at The Blue Flame, a dive bar near the water in Onset. Stuffed quahogs, fondly known as "stuffies," are a specialty in southeastern Massachusetts and Rhode Island. Typically a mixture of breadcrumbs, Tabasco sauce, minced onions, celery, peppers, quahogs, and Portuguese sausage, there are nearly as many stuffing recipes as there are locals. When I'm at the beach, I make them at least once a week, quahogging at low tide with friends and then cooking them up before dinner.
Ingredients:
8 quahogs (hard-shell clams)
4 tablespoons butter
2 garlic cloves, minced
½ medium yellow onion, minced
½ red bell pepper, diced
8 ounces minced chourico sausage
Juice of 1 lemon
Salt and freshly ground black pepper
1 cup breadcrumbs
2 tablespoons minced fresh basil or parsley
Instructions:
Preheat the oven to 350°F (180°C)
Fill a big pot with 2 inches of water and bring to a boil. Add the clams, cover, reduce the heat, and cook until the shells open, 8 to 10 minutes. Discard shells that don't open. Remove clams from the pot with tongs, reserving the broth.
When the clams are cool enough to handle, remove the meat and break the hinge, saving 12 shells (you may not use them all). Put the shells on a baking sheet, open-side up. Finely chop the meat.
Melt the butter in a skillet over medium-low heat. Add the garlic and saute until fragrant, about 1 minute. Add the onion and bell pepper and saute until soft. Stir in the reserved clam meat. Add the sausage, stirring until warm. Add lemon juice. Season with salt and pepper to taste.
Remove from the heat and gently stir in the breadcrumbs and basil. Add enough clam broth to turn the mixture into a thick paste that holds together. Divide the mixture evenly among the shells, mounding them slightly. Bake until golden brown, 15 to 20 minutes. If you wish, you can toast them under the broiler for an additional minute.
Both recipes excerpted from "Fresh Fish" by Jennifer Trainer Thompson, used with permission from Storey Publishing.
This segment aired on August 23, 2016.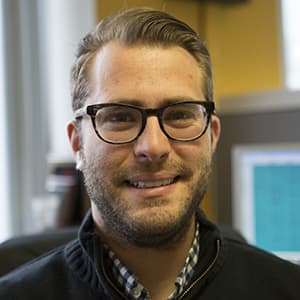 Jamie Bologna Producer/Director, Radio Boston
Jamie Bologna is producer and director of Radio Boston.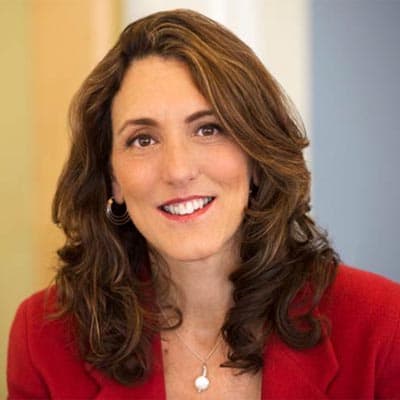 Deborah Becker Host/Reporter
Deborah Becker is a senior correspondent and host at WBUR. Her reporting focuses on mental health, criminal justice and education.