Increase In Organ Donations, Heart Transplants
Play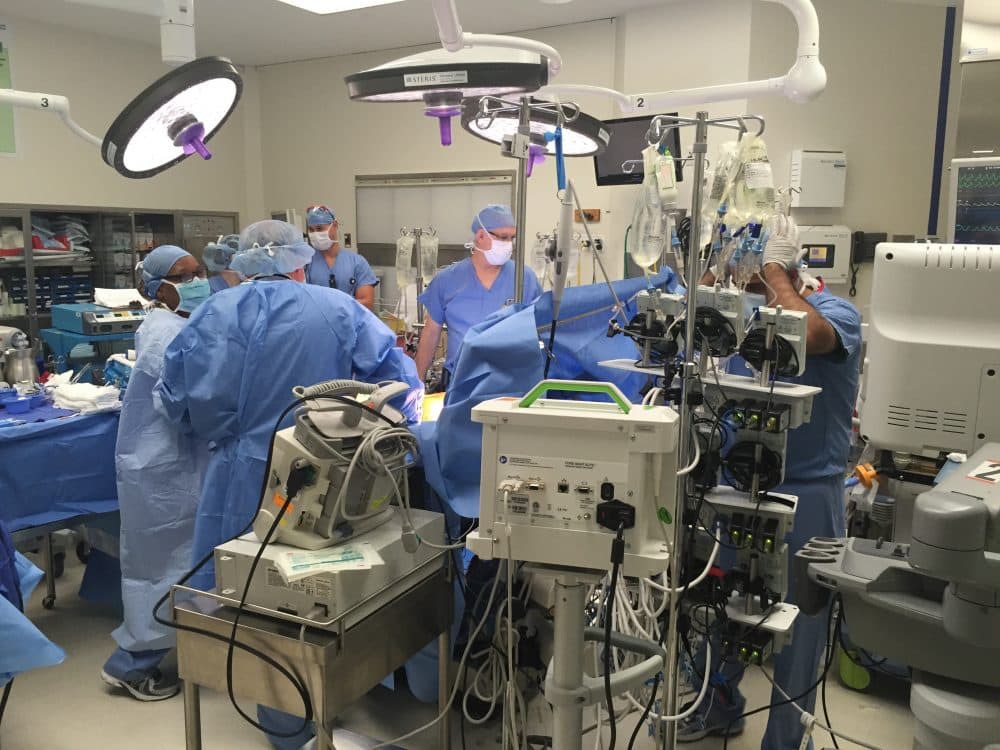 This article is more than 6 years old.
An unexpected consequence of the nation's opioid epidemic is that more organs are available for transplant. The New England Organ Bank says in 2011 about eight percent of heart transplants involved donors who died of drug overdoses. So far this year, more than 30 percent the transplants involve hearts from someone who overdosed.
That has contributed to a record-breaking number of heart transplants at Tufts Medical Center. Last Friday, Tufts doctors performed the hospitals 38th heart transplant. The previous record was 37 transplants in a single year.
You can register to become a donor at donatelifenewengland.org.
Guest
David DeNofrio, MD, director of the Advanced Heart Failure Program at Tufts Medical Center, which tweets @TuftsMedicalCtr.
This segment aired on August 23, 2016.