An End Of Summer Trip To The Drive-In
04:43
Play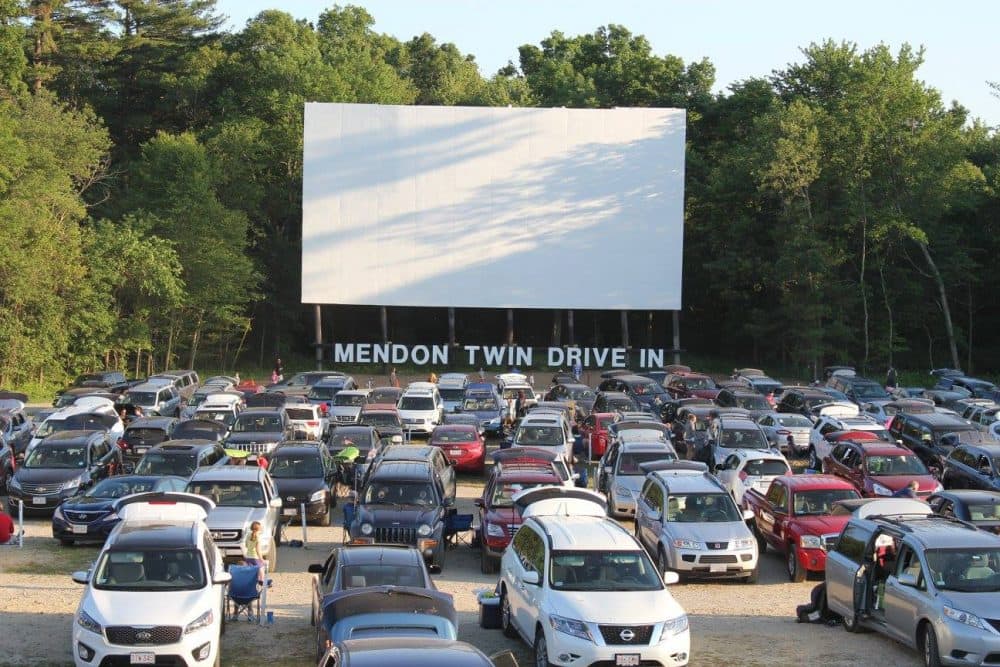 This article is more than 4 years old.
With summer winding down, we thought we'd end today with a bit of summer nostalgia and a visit to one of the three drive-in movie theaters in Massachusetts.
We sent our producer Adam Asher to the Mendon Twin Drive-In to find out what keeps the drive-in rolling more than 60 years after it first opened.
John Didarion started in the box office of the theater during the heyday of the drive-in, when there were thousands of drive-ins operating throughout the country.
"My first movie that I ran or started when I was in a sophomore in high school was "Clarence the Cross-Eyed Lion" and "Zebra in the Kitchen," an MGM double feature," she says. Across the country, there are now about 340 drive-ins left. Didarion says he enjoys the classic films. He also has the opportunity to work for his friends, Dan and Dave Andleman, hosts of the "Phantom Gourmet" TV show.
Dave Andleman says he has cherished memories of drifting off to sleep while watching movies with his family made owning a drive-in almost a family dream.
"We bought the Mendon Twin Drive-In three years ago," says Andleman. "I remember seeing 'Dumbo' at the drive in so it was always this weird dream to own a drive in movie theater."
Since they bought the drive-in, the Andelmans have added a 5,000-square-foot outdoor patio where they offer beer and wine. They have also worked to make food more of a priority. They want to keep working to attract younger people to the theater.
Among those for whom the drive-in is a summer tradition is Adele Miller from Milford. She's gone every year for almost 20 years.
"When you're hanging out its all the same, everyone hanging out and throwing footballs around," she says. "We have pillows and sleeping bags, blankets, pajamas... We take our drive-in experience seriously."
Guests
John Didarion, box office attendant at Mendon Twin Drive-In, which tweets @mendondrivein.
Dan and Dave Andleman, hosts of the "Phantom Gourmet" TV show.
Adele Miller, visitor.
This segment aired on August 25, 2016.