New Hampshire Union Leader Endorses Libertarian Ticket
05:40
Play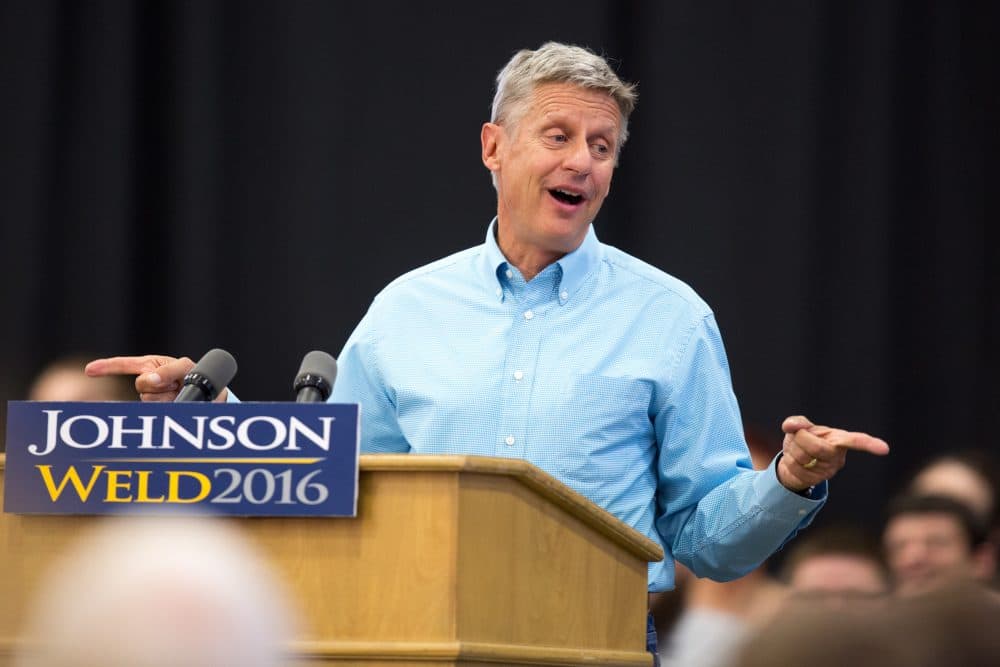 This article is more than 4 years old.
For the first time in 100 years, the New Hampshire Union Leader has refused to endorse a Republican candidate for president, instead giving that honor to the Libertarian ticket: Gary Johnson and Bill Weld.
In November, the Union Leader endorsed Chris Christie in the Republican primary. The eventual Republican nominee for president, Donald Trump, responded by calling the paper "dishonest, failing and going down the tubers."
In Thursday's endorsement, Union Leader publisher Joseph McQuaid criticized both Hillary Clinton and Trump, calling Clinton "a selfish, self-centered, sanctimonious prig" and Trump a "liar, a bully, a buffoon."
But, the presidential election isn't the only race to watch. Sen. Kelly Ayotte and Gov. Maggie Hassan are sprinting toward the finish line in that state's Senate race, while the Republican nominee for governor won by under 1,000 votes.
Guests
Grant Bosse, editor of the editorial page at the New Hampshire Union Leader. He tweets @grantbosse.
Trent Spiner, executive editor at the New Hampshire Union Leader. He tweets @TrentSpiner.
This segment aired on September 15, 2016.